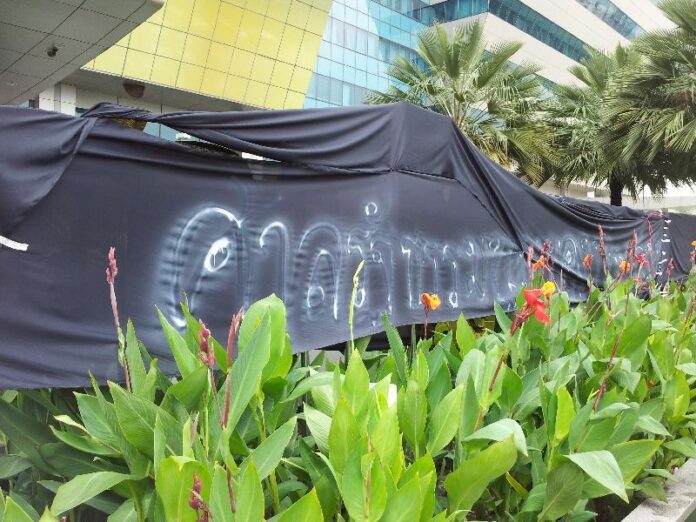 (13 June) Around 150
Redshirts protesters led by a group called People′s Radio For Democracy arrived in front of the
Constitutional Court office at 11.30 today to protest its 9 judges, whom the protesters say
interfere with politics and harbor political bias.
The protesters veiled part of the entrance
to the Court office with a large black banner which was spray-painted with the words Constitutional
Court Belongs To The People. The protesters then shouted slogans accusing the judges of meddling
with politics, and dispersed peacefully shortly afterwards.
Later, around 20 activists of the
group showed up at the Royal Thai Army headquarters to send an open letter to the Army chief Gen.
Prayuth Chan-ocha. The letter was received by a captain-rank official.
The letter said Thai
people are very anxious of rumor that there might be military coup to overthrow the government in
near future, so the group demands the Army to promise – in press conference – that they will protect
the democratic rule in Thailand.