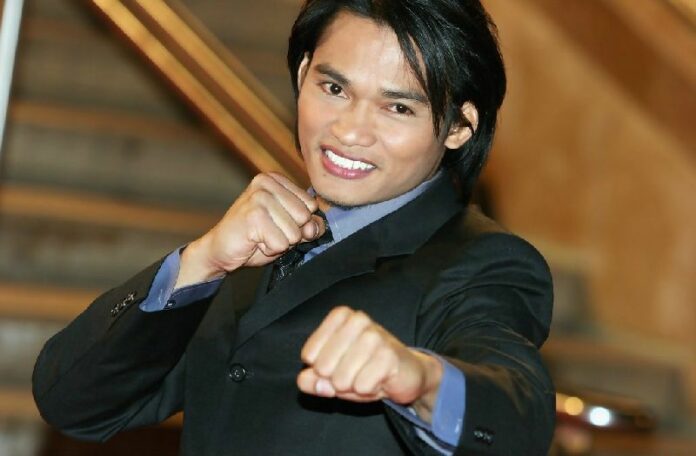 (16 June)
Personal manager of the Thai action star Tony Jaa insists media reports that the star has been
hiding from his ill father are false, and claims that the elder man has even physically assaulted
Tony Jaa.
Ms. Tipkanya Surawittayanon was speaking to reporters after Mr. Tongdee Yeeram and
Ms. Rin Yeeram, parents of Tony Jaa, visited the action star′s house in Nakorn Panom province
accompanied by other relatives. Previously, Ms. Rin told media that her son had disappeared for many
months, leaving his father alone on his sick bed.
She also suggested that Mr. Tongdee is
under influence of vengeful dark magic since Tony Jaa, whose real name is Mr. Panom Yeeram, has been
flirting with sinister magical powers during his quests in martial arts learning. That is why, she
said, Mr. Tongdee and his family visited Mr. Panom′s house: so that the action star could perform a
ritual to release Mr. Tongdee from the dark spell.
However, Mr. Panom was not home. Only his
wife and his brother-in-law were present. They said Mr. Panom was busy shooting his new film in
Ayutthaya province. After 1 hour of discussion, Mr. Tongdee and his company eventually left the
residence.
Later, Ms. Tipkanya, the manager, told reporters that Ms. Rin has phoned Mr.
Panom, telling him that his father needs to see him, so Mr. Panom agreed to meet them at Panancherng
Temple in Ayutthaya. According to Ms. Tipkanya, when Tony Jaa arrived there with his crew, Mr.
Tongdee′s family was already waiting, and Mr. Panom′s staff spotted a relative of Mr. Tongdee with a
pistol holstered on his hip.
Nonetheless, Ms. Tipkanya said, Mr. Panom got in Mr. Tongdee′s
van and talked with him there, but few moments later her crew saw that the van started shaking, so
they rushed to the van to see Mr. Tongdee violently hitting Mr. Panom. The crew reportedly rescued
Mr. Panom back to their vehicle, with Mr. Tongdee chasing behind them with his fist raised. Mr
Panom quickly left the scene with his staff.
I can assure you, Mr. Panom′s father is not
sick. He merely wants Mr. Panom back in his hometown so that he could perform the spell-releasing
ritual. But Mr. Panom is not yet ready to do that. If he abandons his film production now it would
cost him millions of baht, Ms. Tipkanya said.