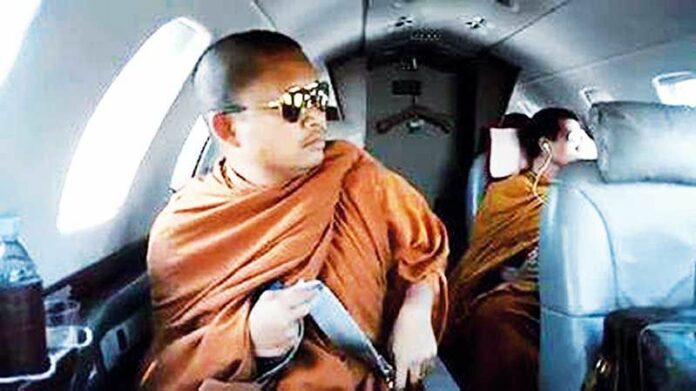 (17 June)
Office of National Buddhism orders investigations into reports of monks flaunting their luxurious
perks, including a group of monks who allegedly traveled around on a private jet plane.
Mr.
Nopparat Benjawattananan, director of the ONAB, said that the Office had been receiving many reports
about monks who collected luxurious sports cars and other expensive goods, which run against
Buddhist ordination codes of conducts.
He cited a video which emerged recently on Youtube
website, showing 3 monks riding on a private jet plane. Iphones and Louis Vitton bags were also seen
in the video.
Mr. Nopparat said initial investigation reveals that the monks were traveling
to Ubon Ratchatani province, and the plane belongs to a ?famous monk? in Sri Saket province. He said
that if the 3 monks are found guilty of their actions, they will be punished by their local
chapters.
The director of ONAB also warned that monks should not retain expensive cars and
other items even though they were donated by the laymen.
If these monks truly live a humble
life, we would not have seen dozens of sport cars lining up in the parking lot of their temple
residence, Mr. Nopparat said.
Additionally, Mr. Nopparat told our correspondent that the
Office would investigate monks who distorted Buddhist teachings by establishing themselves as
necromancers and getting involved in amulet trade – a multi-billion baht industry. He said the
Office is particularly looking into a certain monk with many famous singers as followers.
He declined to identify the monk, but added that the verbal warning has been given to that
monk.