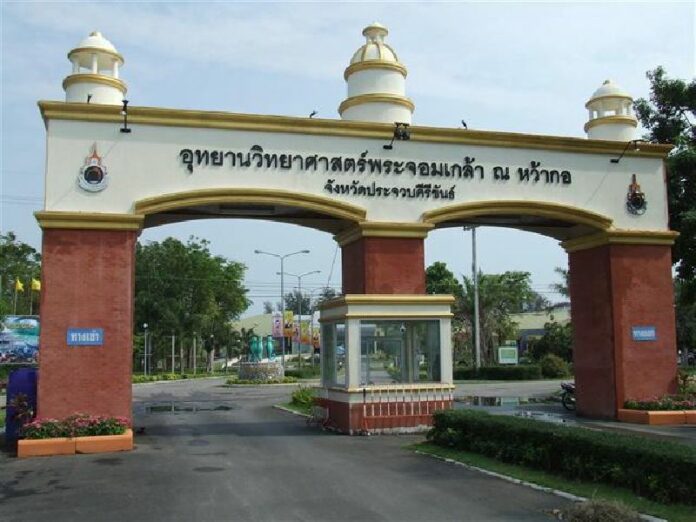 (23 June) Ill-maintained electric circuit is thought to be responsible for the accident in
which 3 elementary school students were seriously injured after they touched a metal bar at a major
science museum in Prachuab Kiri Khan province.
Police say the incident happened when a group of students from a Catholic school
in Prachuab Kiri Khan province was visiting Wakor Science Park, which is located in the same
province.
3
students, aged 8, 12, and 12, reportedly touched a metal railing in the museum′s astronomy section,
which was filled with leaked electricity from the building′s circuit.
The 3 fainted immediately from the shock.
The students were sent to the provincial hospital and their conditions were initially described as
seriously injured. However, their conditions are said to have improved, but doctors said the
patients will have to undergo brain checkup.

Police officers from Klong Warn police station
said the technicians at the museum told them that the establishment had been poorly maintained,
especially its electric circuit, which led to the accident.

Mr. Prakit Chansri, director of
Wakor Science Park, said he had closed off the museum temporarily in order to investigate the cause
of the electric shock closely. He told our correspondent that the investigation will be concluded
within 7 days, and the museum will pay all medical bills and any other compensation for the injured
students.
He
said the matter will be taken seriously as the museum is routinely visited by tourists and students
from many schools in the country.
The district of Wakor has been officially presented as the major landmark in Thailand′s
history of modern science. King Rama IV (King Mongkut) traveled there with his entourage – including
many foreign astronomers – in 1868 to observe the solar eclipse he has predicted by modern
astronomy, a newly imported science in Siam at the time. However, the King died of malaria shortly
after the trip.
Wakor
is also the name of the subforum which deals with science and technology in the hugely popular
Pantip website.