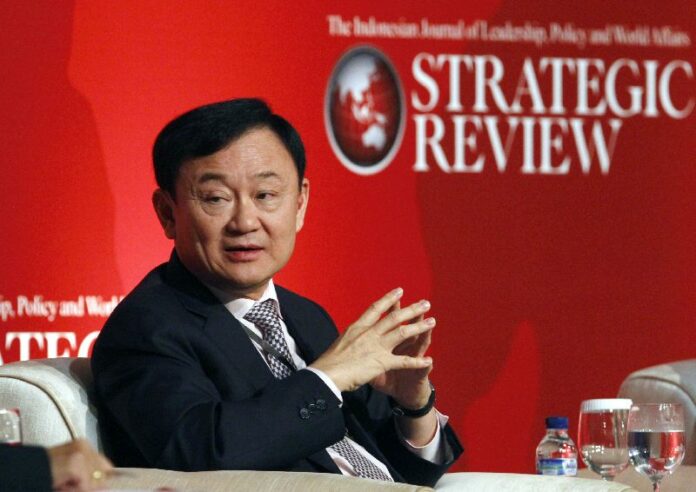 (23 June) The governing Pheu Thai Party dismissed reports that its
MPs and some Ministers are visiting Former PM Thaksin Shinawatra in Hong Kong to secretly discuss
about upcoming changes in the Cabinet.
Earlier reports suggested that top Pheu
Thai politicians are consulting Mr. Thaksin, the highly influential brother of current Prime
Minister Ms. Yingluck Shinawatra, in secret session about arranging new members of the
Cabinet.
Today, Mr. Prompong Nopparit, Pheu Thai
spokesman, confirmed that Mr. Thaksin is currently in Hong Kong, after having traveled to Singapore,
but said that the former leader was there merely to meet with friends and business
partners.
He has no hand in Cabinet changes. That power
belongs solely to the Prime Minister, Mr. Prompong said.
The spokesman said he believed the Cabinet lineup will be changed
soon, but details about the change will depend on government′s policies. He insisted that even if
the Cabinet rearrangement would happen in near future, it has nothing to do with Mr. Thaksin′s trip
to East Asia. He asked the public not to link Mr. Thaksin with political development in
Thailand.
Mr. Prompong′s insistence might do little to
dissuade anyone, however, as Mr. Thaksin is thought to retain vast influence in Pheu Thai Party even
though it has been years since he was ousted from power by military coup in 2006. Mr. Thaksin is the
hate figure of the Yellowshirts who view Ms. Yingluck as proxy for her brother and have vowed to
oust her, too.