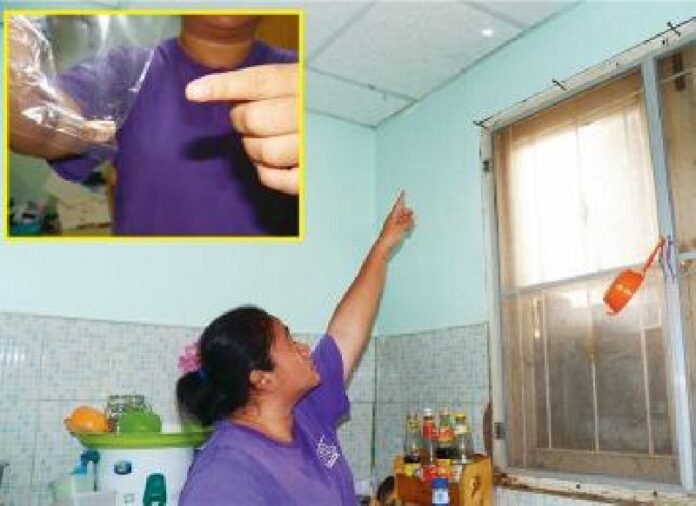 (23 June) A man was shot
by stray bullet as he sat in his car at Ayutthaya province, while a woman was almost hit by stray
bullet which penetrated down from her house′s ceiling. Both cases were said to result from
suspects who fired their weapons in celebration.
The first case was reported to have occurred
when Mr. Dharma Srimakom, 39, was sitting in his parked car at a market, waiting for his wife to do
her shopping. Just then, Mr. Dharma told police, a bullet fell down from the sky and hit his arm
that was resting on the vehicle′s side window.

Police later realized that the
moment of Mr. Dharma′s injury coincided with monk ordination ceremony at the nearby Luang Por
Kiew Temple, situated 500-700 meter away from Mr. Dharma′s car. The police said they have
arrested 2 suspects who confessed to discharging their firearms into the air as means of
celebration.
The suspects reportedly told police that they took turn to shoot a 9 m.m.
handgun as the monk-to-be around the temple. They said they had no idea the bullets might have hit
someone. The police charged the 2 suspects with illegal firearm carrying, and unauthorized
discharging of firearms in the public area.
On the same day, Ms. Napapon Saengpakdi, 37, a
resident of Pathumthani province, told local police that a handgun bullet has smashed via her house
ceiling into the kitchen sink where she was washing the dishes, narrowly missing her. She said
it′s very fortunate that the bullet has not hit any of the 6 relatives, including small
children, who were staying at her house at the time.
Pathumthani police said 2-3 bullets
have also fallen onto the streets near Ms. Napapon′s residence, suggesting that the shots were
fired in the air by celebratory gunmen. Police said they are investigating the
matter.
Although Thailand has strict laws concerning firearms, the regulation are not widely
enforced. Many Thais carried – mostly illegal – guns when they travel, and there have been
casualties caused by such celebratory gunfire in the past, especially during New Year
Day.