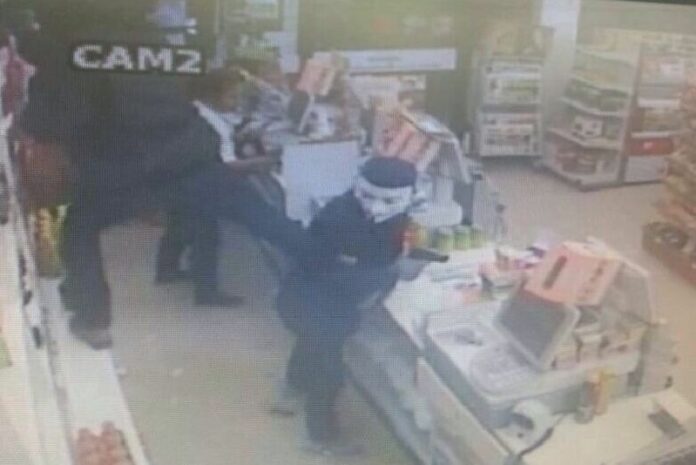 (24 June)
Individuals sporting Guy Fawkes masks robbed a convenience store in Bangkok′s Don Mueng area,
prompting the Facebook page of the anti-government group, which has adopted the White Masks as their
symbol, to deny any link to the robbery.
The robbery took place around 03.00 at 7-11 store
on Terd Rachan Road. The staff said the 2 assailants took 1,600 baht in cash from the cashier drawer
and 2 bottles of Johny Walker′s Black Label whiskey, which cost about 2,800 baht, before speeding
away on motorcycle. The 2 suspects reportedly completed their robbery within 40 seconds.
The
police are still searching for the suspects. They were described as no more than 170 centimeter
tall, wearing Guy Fawkes masks and black attire.
The incident coincided with the wave of
anti-government protests in recent weeks which saw the adoption of the White Masks as the
protesters? defiant symbols. The Redshirts had retaliated by holding their own counter-protests with
red-colored masks, sparking a new battle of colored politics.
The Facebook group ?V For
Thailand?, which has played crucial role in organizing the protests, took pain to state on Facebook
that the movement is not connected to the robbery in Don Mueng today. The statement also offered a
conspiracy theory that it was in fact the Redshirts who donned the White Masks and robbed the store
to discredit the group.
The greatness of the V crowd is expanding so fast that the
government resorts to any available means to stem it. The latest evil tactic by the Thaksin regime
and crooked politicians to discredit the White Masks is begun, the statement says, referring to
Former PM Thaksin Shinawatra, the center of the anti-government faction′s hatred.
The
democratically-elected Mr. Thaksin was ousted by military coup in 2006 but retained huge influence
in Thai politics. His sister Ms. Yingluck Shinawatra is the current Prime Minister. The White Masks
accuse Mr. Thaksin of passing down culture of autocracy and corruption to his proxy government.
Many of them also claim that Mr. Thaksin has anti-monarchy agenda.