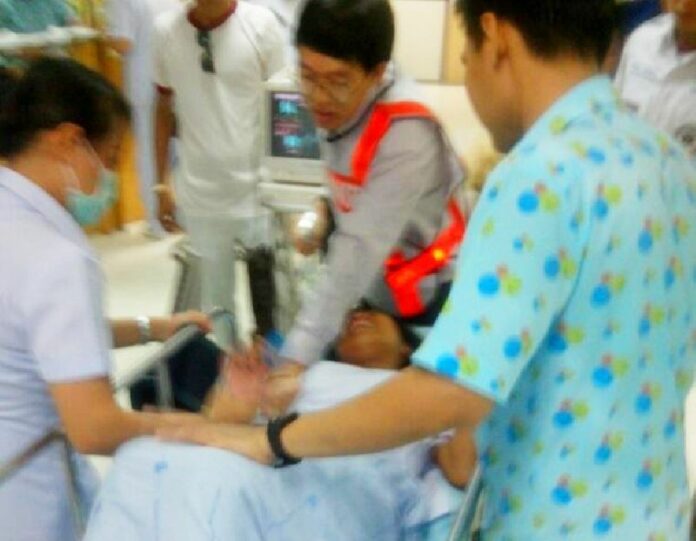 (1 July) Many students at a school in Phuket province were admitted
to hospital after they lapsed into what medical officials describe as mass hysteria during their
morning assembly.
The incident happened at Wat Suwankiriwong School in Katoo district. Student after student
began to scream and lose their consciousness as the classes were assembled in the school yard for
daily national flag salutation ceremony in the morning. Eventually, 22 students were sent to nearby
hospital.
School staff believed that the students were possessed by evil spirit, so they
summoned a local Buddhist monks and a Muslim cleric to perform interfaith exorcist rituals. The
students? condition gradually improved afterwards.
Medical officials said the
students appeared to be suffering from group delusion after rumor spread among them that a female
student had offended local evil spirit by drying her clothes in places considered to be haunted by
the spirits during a recent school field trip.
The rumor says the female student
has met with the evil supernatural being in her dreams. When the students gathered for school
routine, one of them claimed to see the demon riding on someone′s shoulder, and the mass hysteria
kicked off.