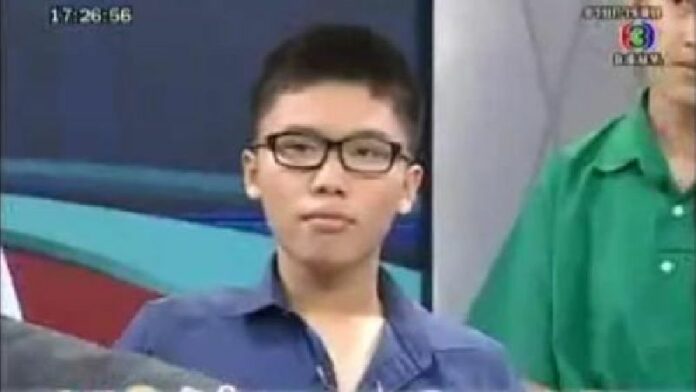 BANGKOK — A student who won a class presidency from campaigns that advocated for more freedom at school was stripped of his position today.
Netiwit "Frank" Chotiphatphaisal, who won a landslide victory last Monday, said school officials informed him the election result had been nullified because he was not present to cast the vote. Netiwit protested the decision, saying the election guidelines did not explicitly require the winner to be present at the poll. The school management reportedly told him the rule is universally recognized in many democracies.
Apart from removing Netiwit, the management of Nawaminthrachinuthit School also dissolved the entire 25-member Student Council, leaving the school without a student governing body in the next 12 months.
Speaking by phone, the outspoken student activist said he was absent from school on that day because he was attending an event at Royal Plaza, which commemorated the 81st anniversary of a revolt that paved way for democracy in Thailand.
Netiwit said he knew he risked being disqualified by attending the event, but decided that it was more important to participate in the event to celebrate 81st birthday of Thailand′s democracy.
"I was a fool to have run in the election in the first place," Netiwit said. "I have hesitated many times about the burdens that will be placed on me as Student President anyway."
Although he said he would not contest the school's order, he criticized the dissolution of the student governing body.
"It′s unnecessary. I already quit," Netiwit said. "They should have been content about that and kept the Student Council."
The student ran for the election on a platform which has gained nationwide attention. He called for abolition of the military-like haircut imposed on schoolboys in many public schools, and the strict hairstyle girls are required to wear.
He has said such regulation has nothing to do with academic excellence, and would dampen creativity and sense of individual freedom for young people.
But his crusade also sparked controversy. Last week, an article on Naewna newspaper, a conservative news outlet, accused him of attempting to destroy Thai culture. Many social media users have lambasted him for "betraying his country."
On June 24, he won more than 50 percent of the votes. He attributed his victory to the sentiment of the students that sympathized with his campaign against petty regulations. In a previous interview, Netiwit said he would use his elected position to push for reforms.
Now that he has been stripped of office, Netiwit said his activist group would organize
volunteer and charity works that his fellow students can participate in order to instill them a sense of civic duty.