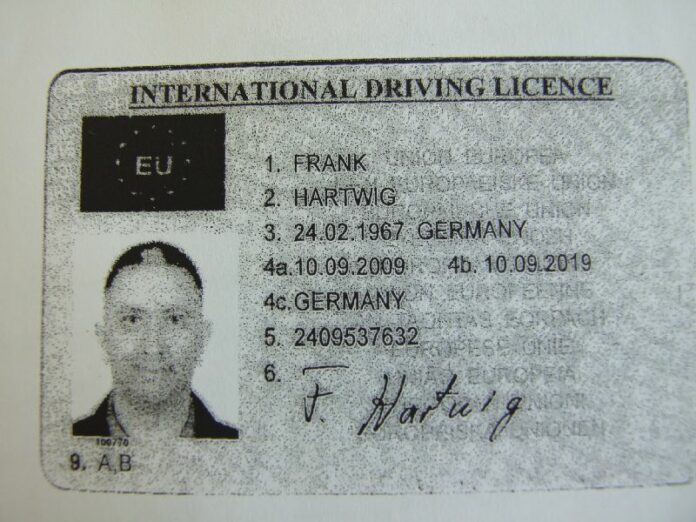 (4 July) A German citizen has been found dead inside his
condominium room in Udon Thani province. The police believe it is a possible murder case.
The
police were alerted after the body of Mr. Frank Hartwig, 46, was discovered by one of his friends at
Cabana Condominium. Mr. Hartwig′s body, which was wearing only an underwear, was lying face-down on
the floor surrounded in pool of dried blood.
The back of his head showed wounds caused
by blunt object. Police say he has been dead for half a month.
Mr. Almut Meyer, 69, told
police he had been living in Thailand with his Thai wife for 10 years and had become a friend of Mr.
Hartwig, who worked as a computer parts businessman in the German city of Frankfurt. Mr. Meyer said
Mr. Hartwig had a Thai wife but they later divorced. The woman is now reportedly living with her new
husband in Denmark.
Mr. Meyer said Mr. Hartwig liked to drink beer at local shops, and he
last met Mr. Hartwig on 30 May. Afterwards, he said, he went to Europe and talked with Mr. Hartwig
for the last time via chat program on 17 June. Mr. Meyer told police that once he′s back, many
people told him they had not seen Mr. Hartwig for a big while, so he decided to check on Mr. Hartwig
at his condominium.
Mr. Surayut Netprom, 26, general manager at the condominium, said Mr.
Hartwig lived alone in his room, but brought a Thai girl to sleep with him time to time. Earlier
today, he told police, Mr. Meyer said Mr. Hartwig would not answer the door so he went to his room
with spare key. That was when he discovered the body.
The police say the German Embassy has
already been contacted about the matter. As for the cause for death, the officers said it could be
murder and robbery as some properties of Mr. Hartwig were missing, but details are too murky at the
moment.