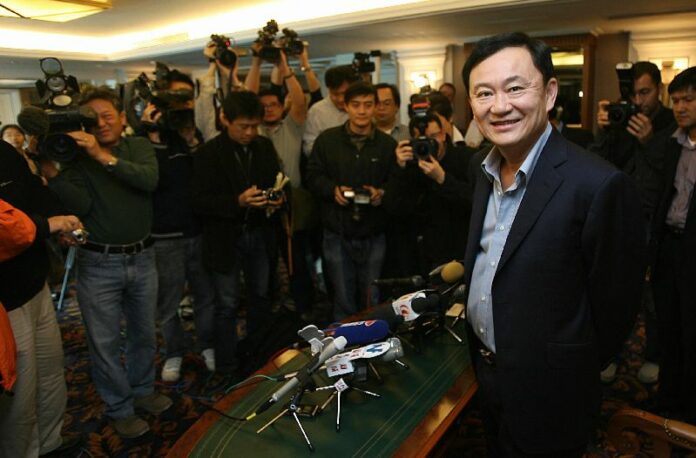 (5 July) Former PM Thaksin Shinawatra is due to preside over a meeting with his allied
politicians in Hong Kong this weekend to clear out any disappointment over the recent Cabinet
reshuffle, a source has revealed to Khaosod.
Mr. Thaksin, the former leader ousted by military coup since 2006 but still
wields extraordinary influence over his supporters, is said to talk with those who failed to secure
their coveted seats in the Cabinet and some newly installed Ministers. The source has said Mr.
Thaksin will stay in Hong Kong throughout the weekend.
Politicians slated to meet with Mr. Thaksin included Mr. Chalerm
Yoobamrung, who displayed his resentment openly toward PM Yingluck Shinawatra, Mr. Thaksin′s sister,
after he was demoted from the seat of Vice Prime Minister to Minister of
Labor.
Pol.Maj. Kamronwit Thoopkrachang, commander of the Bangkok Metropolitan Police, is also
said to have submitted his leave to the office and believed to be traveling to Hong Kong with Mr.
Chalerm.
Mr.
Thaksin has been living a life of self-imposed exile for the last few years, traveling between Hong
Kong, Dubai, and other cities to avoid the corruption charges the Thai court convicted him in
absentia. Mr. Thaksin and his supporters argue that the charge was politically
motivated.