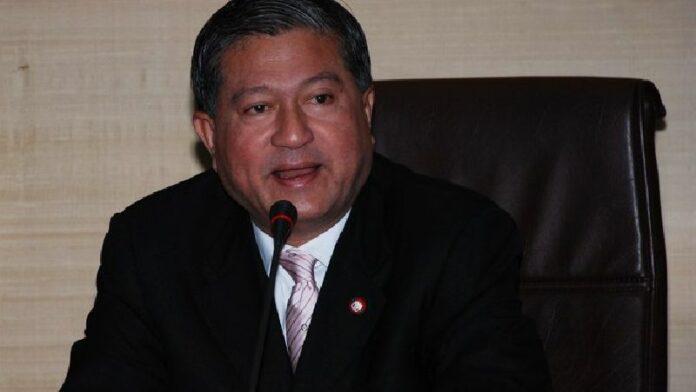 (5 July) Top officials at the Prime Minister office posted a photo of them having ice
cream to mock the accusation from a disappointed former Vice Prime Minister that they are ice cream
gang.
Previously, Mr. Chalerm Yoobamrung, who was transferred from the top job as Vice PM to
relatively low profile post as Minister of Labor, has stated to the press that a certain ice cream
gang has been formed around PM Yingluck Shinawatra to manipulate her into agreeing with their
agenda.

The
accusation is a thinly veiled reference to a group of bureaucrats working closely with PM Yingluck
such as Mr. Suranand Vejjajeeva, the Secretary General to the Prime Minister and Mr. Teerat
Rattanawee, the newly appointed Spokesman of the Prime Minister Office.
The ice
cream gang is understood to mean those who

lick

the
Prime Minister′s butt. Mr. Chalerm′s remark has caused a stir in the media, but officials in the
government have insisted that Mr. Chalerm had misunderstood the situation and denied there is
neither any rift in the government nor a clique that can influence the Prime Minister′s decision
solely on their initiatives.
Today, Mr. Teerat himself uploaded a photo to his Instagram showing him and Mr. Suranand
having ice cream together during their ongoing trip to Turkey with PM Yingluck. Here′s the
ice cream gang! Mr. Teerat wrote on his Instagram, obviously mocking Mr. Chalerm′s
charge.
Mr.
Chalerm is widely known for regularly making extravagant and incoherent statements to the media,
which might have factored into PM Yingluck′s decision to transfer him away from the position of Vice
PM.
He is
particularly criticized by other governmental officials for making inflammatory remarks about the
Southern insurgents, even as the administration is attempting to organize peace dialogue with the
insurgents to end the series of attacks allegedly by shadowy separatist groups in the Deep South
which have cost thousands of lives.