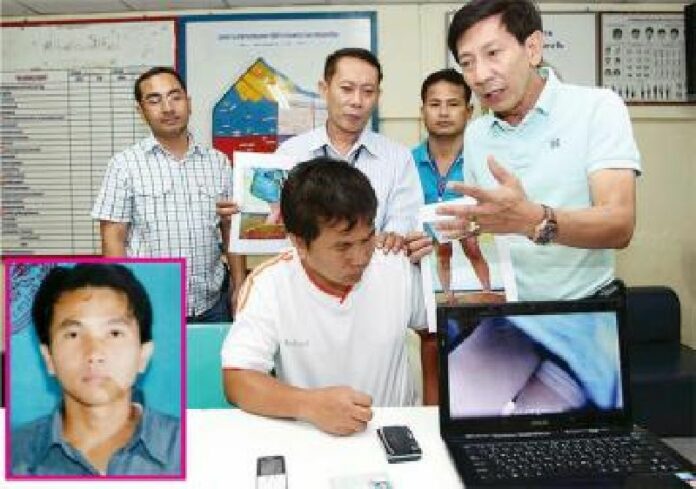 BANGKOK — Police at Bangkok Noi Police Station in Bangkok have arrested a man as he was using film under women′s skirts in a crowded market.
The police were initially alerted by a report that a man was recording videos under women′s skirts in Wang Lang flea market near Siriraj Hospital, a popular shopping spot.
At the scene, police spotted a man recording a video footage of a woman who was wearing a short skirt. The officers then stopped the suspect and checked his belongings. In his digital camera and mobiles, the police found photographs and video clips of women upskirts.
The man was promptly arrested and identified as Suwit Laisema,
44, a resident of Bang Krasor District, Nonthaburi province. He admitted to police that he usually uses his camera to take photographs and videos of women wearing short skirts.
He had committed these acts in crowded area such as Major Cineplex Pinklao, Central Pinklao, Wan Lang market, and Taling Chan market.
Suwit told police that he would use the series of videos and photographs to masturbate, but he insisted that he did not distribute the footages by any means.
He claimed that his girlfriend does not have time for him, so he need other sources to help him release his sexual needs.
The police found 39 video clips on Suwit camera, and one video was a TV footage of Pitchyathan "Bright" Chandraputhi, a famous TV talk show host from Channel 3. Suwit confessed that he likes her a lot so he recorded footage of her from TV, particularly when she wore short skirts.
The police charged Suwit for public nuisance. If found guilty, he will serve 1 month in prison and pay 1,000 bahts fine maximum.