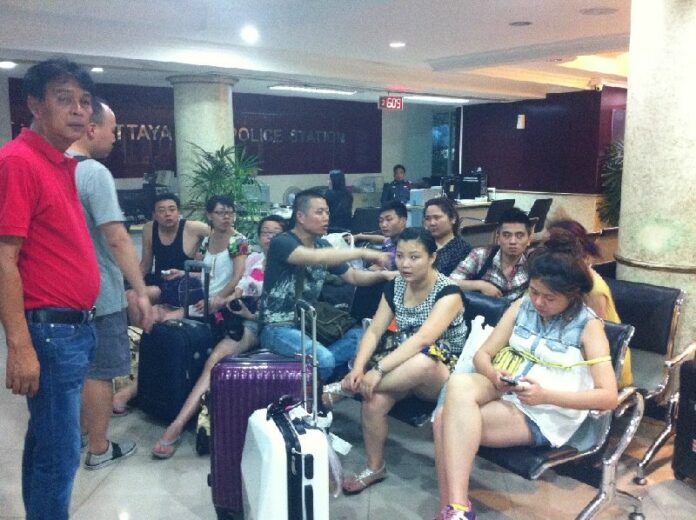 A group of Chinese
tourists complained to the police station in Pattaya that they had been offered a
lower-than-expected accommodation from their tour leaders.
The tourists told the police that
a Thai tour guide had promised that the group would be accommodated at a 5-stars hote in
Pattaya.
However, once they have seen the hotel that has been arranged, they were
disappointed and tried to seek help from the police, whom later transfer the issue to tourism police
authority.
Our correspondent reported that the tourists thought that the hotel seemed
"unsafe" for their lives and their belongings.
Later, the tourists and their luggages were
transported to another accommodation, which ultimately satisfied them. The new arrangement was
coordinated by Pattaya Tourist Police.
The tour guide cannot be reached throughout the
negotiation between the tourists and the police, our correspondent added.