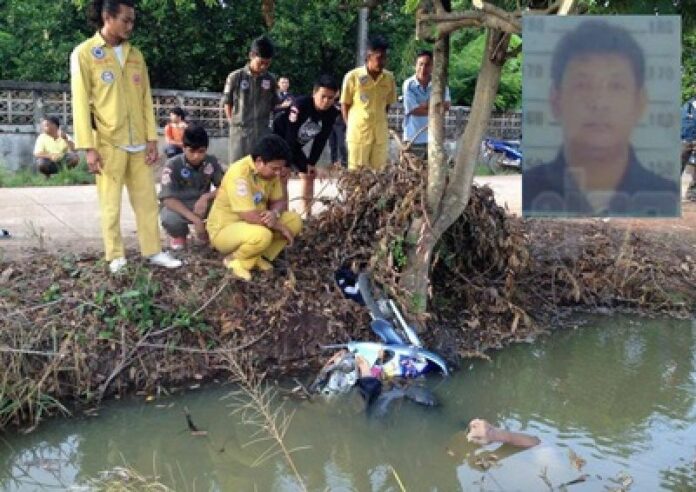 (23 July) A man in
Kamphaeng Phet province reportedly died from motorcycle accident on his way to make merit at a local
temple on occasion of the beginning of the Buddhist Lent.
By-passers in Mueng District called
the police after they saw a motorcycle and a hand of a man emerging from the water surface in the
pond near Kamphaeng Phet Rajabhat University.
Rescue team later arrived at the scene and
retrieved the dead body, whose name was identified as Mr. Waropas Somna, 44, a local resident who
worked as a guard at the University.
Mr. Waropas' friends told the police that Mr. Waropas
had finished his shift at 06.00 this morning and informed them that he had to rush to Wang-Yang
Temple to make merits for his good karma on the holy day.
Police officers suspected that Mr.
Waropas was driving his motorcycle at very high speed before he eventually lost control and hit into
the nearby tree. His unconscious body and a motorcycle were then thrown into the water by the sheer
momentum.
However, further investigation is underway as Mr. Waropas body was sent for
autopsy at Kamoaeng Phet Hospital.