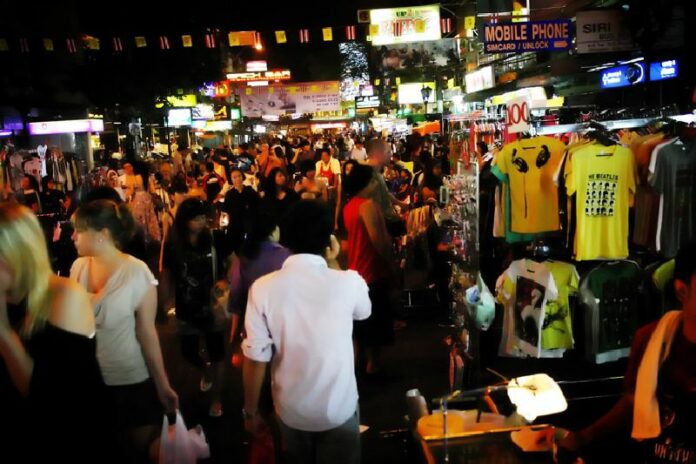 (29 July) Bangkok
authorities will no longer tolerate vendors who clog the street of the famous Khaosarn Road, a
high-ranking official has warn.
Mr. Chullanop Nuchanart, director of Bangkok′s Phra Nakorn
Area, in which Khaosarn Road is situated, said he had received many complaints from residents in the
popular backpackers? destination concerning the vendors who put their stalls on the road, which in
theory should be reserved for motor traffic.
With these vendors selling goods and street food
on the road, Khaosarn is turned into an an unauthorised ?walking street?, Mr. Chullanop said.
Cars can?t travel in the Road during the day, and the place is overwhelmed with people at
night, he said, adding that the situation had caused much trouble to residents and shop-owners
along the Road.
Nevertheless, even some shop-owners started placing stalls on the motor way,
too, Mr. Chullanop said.
He clarified that street vendors are not allowed on the road way
from 06.00 to 22.00 but they are permitted to hawk their goods on the pavements.
The
official said he had delivered the warning to many vendors in the area that the authorities would
launch crackdown on those who continue violate the laws, with fine set at 2,000 baht per offence.
After the warning was issued, the situation improved somewhat, he added.