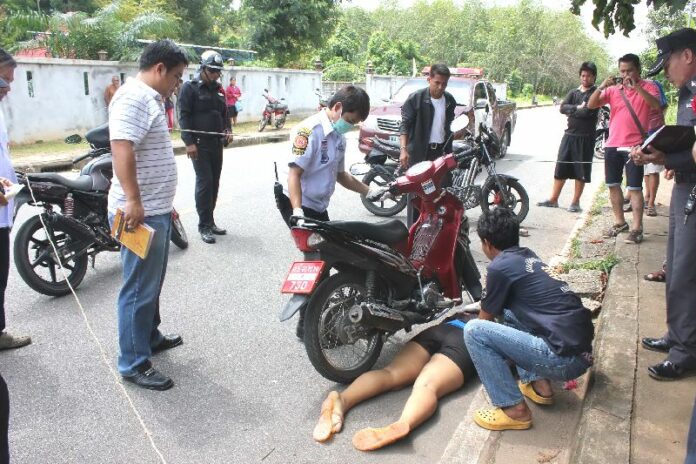 (5 August) An 18-year-old
woman was shot dead in Trang province after she reportedly tried to break up a fight between a man
and his wife.
The woman was identified simply as Maam by Mueang district police. Mr.
Wirojna Paduka, a friend of the victim, told police he and Ms. Maam and another mutual friend of
theirs were riding motorcycles around the town on the night of the incident.
Mr. Wirojna said
he had spotted a friend of his, called Nen, fighting with his wife on the roadside, so the group
stopped their motorcycles and tried to break up the fight. However, Mr. Nen reportedly pulled out a
handgun in anger, which sent Mr. Wirojna and his friend fleeing into the near wooded area.
He
said Ms. Maam failed to run fast enough, so Mr. Nen shot her dead before he fled the scene.
The police are still searching for Mr. Nen and his wife.