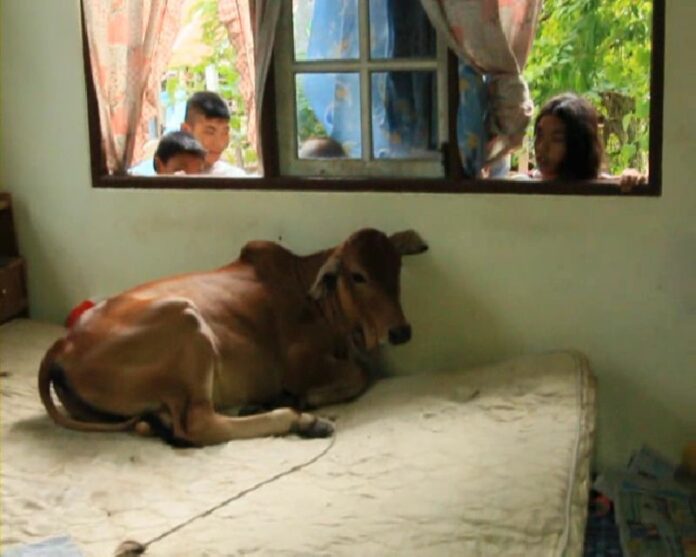 (15 August) A woman in Si
Saket Province believes the cow that has been occupying a bed in her house is in fact a
reincarnation of her dead husband.
Residents in Huai Thap Than District of the province also
visited the house to see the cow.
Ms. Nittiya Sopha, 33, identified herself as the owner of
the house and the cow. She said she and her neighbours believe the cow is a reincarnated form of her
husband who died in July last year.
tTe cow likes to lie on the bed where her husband used to
sleep so there must be some connection, she said.
Ms. Nittaya told our correspondent the cow
gave her good fortune, particularly with lottery winnings.