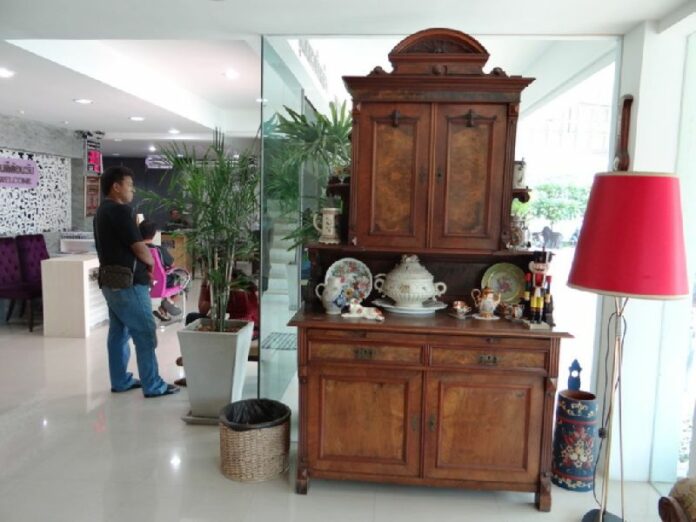 Saensuk Police Station in Pattaya, Chonburi Province, has attracted
much attention after it has been renovated with vintage style furniture, a spacious lobby, and
polite receptionists.
Moreover, when people arrive at the station to contact the police, they are provided queue
tickets and drinks.
Pol.Col. Itthipon Pothithong, the director of Saensuk police station, said that he arranged
the renovation in accordance with the policy of the Royal Thai Police which aims to rebrand the
image of the police force.
The
renovation process started in early 2012, as Pol.Col.Itthipon spent some of his money, including
money donated from local residents, to develop the place.
The police station now contains facilities
such as a car park, coffee shop, playgrounds and a 30-metre high flagpole.
The renovation had totally changed many
residents' perception towards the police, he said. According to Pol.Col.Itthipon, people tend to
feel more welcome and less apprehensive about their worries when they encounter such heart-warming
reception from his force.
Pol.Col.Itthipon added that he was glad that the renovation impressed many visitors, and
that the station is now living up to its pride as the police station is located in the leading
tourism spot of the country.