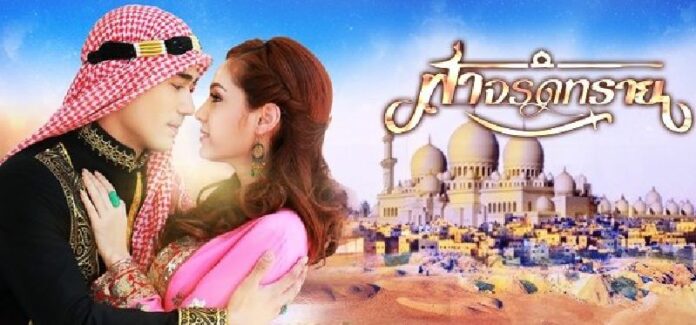 (26 August) The producers
of the controversial TV drama ?When the Sky Meets the Sand? have added a wedding scene between the 2
leading protagonists, following their discussion with the official Islamic authority.
The
soap drama was adapted from a novel with the same name, which in turn was set in a fictional Arabic
nation. A Muslim advocacy group, Muslim Group For Peace, has protested the show, claiming that the
drama gave an inaccurate and offensive representation of the Muslim society.
The group called
for the lasphemous show to be axed entirely, causing many fans to fear that the drama would not
survive the controversy.
However, the Shaykh al-Islam, Mr. Asik Bhitakkhumpol, the
state-sanctioned representative of the Sunni Muslim community in Thailand, announced that his
office, the Sheikhul Islam Office, would act as an advisor to the production crew.
The
announcement confirmed that ?When the Sky Meets the Sand? would continue to air on Channel 7 – but
with one minor change.
Mr. Siam Sangwoributr, the director of the series, said the crew
decided, after holding discussions with the Sheikhul Islam Office, to add a wedding scene between the
2 main characters to avoid any further criticism.
The scene, which will be broadcasted tonight at 8.30
pm, will depict the wedding between Shareef and Michelle before the couple fell in-love while
traveling in the desert and engaging in physical romantic activities according to the original
script.
The Muslim Group For Peace has denounced the original screenplay, saying that Muslims
are not allowed to engage in such behaviour without marriage.
The Sheikhul Islam Office will also review the content in another 8 Episodes of
the film to advise, and readjust the story to be compliant with the Muslim practices, Mr. Siam
said.
The director also offered an apology to all Muslims in Thailand for offending their
religious beliefs.