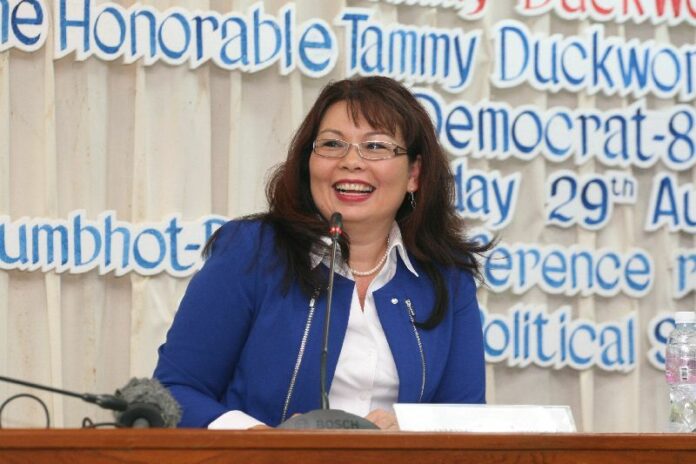 (29 August) The
Bangkok-born US Congresswoman injured in the Iraq War warned that United States might end up in an
endless war if it chooses to interfere directly with the conflict in Syria.
Ms. Tammy
?Ladda? Duckworth, the representative of Illinois's 8th Congressional District, was speaking at
Chulalongkorn University′s Faculty of Political Science in Bangkok where she gave talks about her
perspective on US foreign policy.
The half-Thai veteran also voiced her fear that supplying
weapons to the Syrian opposition would make things worse because the weapons might fall into the
wrong hands: namely, the Islamist militants allied with Al Qaeda.
"I am not sure if they are the rebels or
terrorist, and until I know the weapon will not be turned around to use against the US, I am
reluctant to do so [supply the weapon to Syria]", Ms. Ducksworth told the packed
audience.
She attributed her reluctance concerning the American military response in Syria to
her experience in Iraq, where she served as a helicopter pilot.
"I won't let America
goes to war, unless it was for America's best interest", said the congresswoman, explaining that it
is the Middle Eastern countries who should engage more with Syrian crisis, as Syria is 'their
backyard', not America′s.
Ms. Duckworth added: "Asia Pacific is my backyard,…, Thailand is my
backyard".
As the first Thai-American Congress representative, Ms. Duckworth emphasized her
mixed root and hoped that her character would allow her help foster the relationship between the 2
countries, upon the occasion celebrating 180 years of Thai-US relations.
Recently, the US
government has shown their eagerness to engage more in Asia Pacific, she said, citing an example
that President Barack Obama chose to visit Thailand last year in his first trip abroad after he won
his second presidential term.
According to Ms. Duckworth, the US president also encouraged
her to take the trip to Thailand.
Ms. Duckworth also met with the Thai Prime Minister and
Minister of Defence, Ms. Yingluck Shinawatra, at the Government House later in the day.