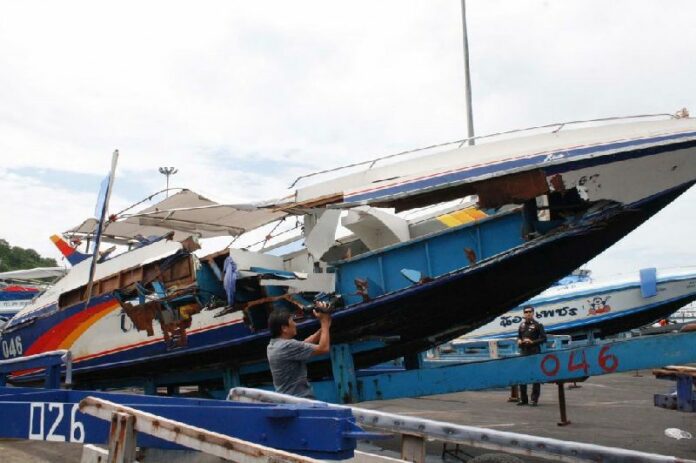 (30 August) The newly
established ?Tourism Court? is slated to take up its first case: the speedboat crash which killed 2
Chinese tourists just off the coast of Pattaya earlier this week.
The accident took place at
a pier in Pattaya when the speedboat crashed to a bigger ship, killing Mr. Dong Feiyue, 30, and Mr.
Zhang Tao, 29.
8 people were also injured by the crash, including the speedboat driver, Mr.
Kriangsak Boonsiri, 23, who has been charged with reckless behaviour. He remains in police custody.
Mr. Somsak Phureesrisak, Minister of Tourism and Sport, said that the case will be brought
to the Tourism Court. The court was established to specifically process cases that involved foreign
tourists out of hope that their grievances would be quickly redressed.
However, the court
will be officially opened by 5 December this year (His Majesty the King′s Birthday).
Mr.
Somsak also said he had taken steps to improve the safety of these speedboats, such as equipping GPS
device to monitor their speed and travelling routes.
Reports indicated that the Ministry has
spent 14 million baht on officials training in France for the Tourism Court.