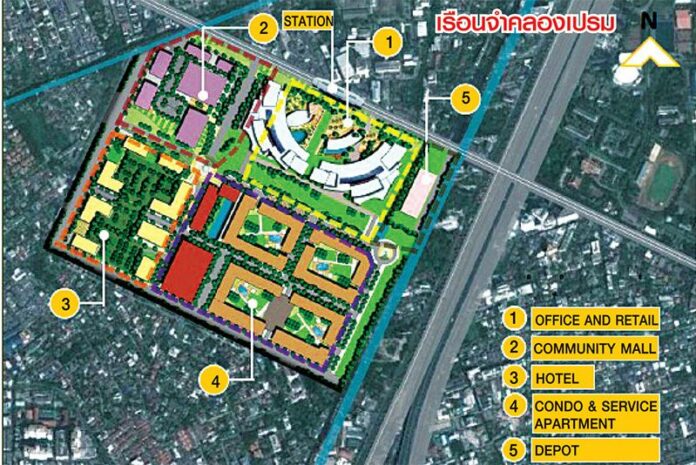 (4 September) Finance Transport
Kittirat na Ranong has announced a plan to develop a prison in northern Bangkok into a bustling
transport complex.
According to the plan, Klong Prem Central Prison would become a hub for
the planned monorail train routes linking Khae Rai district with Lam Salee. The lines will be laid
along Ngarmwongwan Road to Kaset Nawamin Road at the length of 21.9 kilometre.
The project
is expected to cost 45 billion baht, Prachachart has reported.
As for the hub, it would
include commercial assets such retail shops, a community mall, hotels, and serviced apartments, Mr.
Kittirat said. Klong Prem Prison is sitting on an area of 5 million square metres.
The
Finance Minister, who also serves as Deputy Prime Minister, expects to rezone the areas. The
vicinity around Ngarmwongwan Road will become residential zone instead of the current governmental
offices district.
Governor of the Mass Rapid Transit Authority (MRTA), Mr. Yongsit Rojsrikul,
said that he wishes to create a Transit Oriented Development, to develop the area at the train
stations to increase profit for MRTA.
The new monorail line will link to other lines under
construction, e.g. Pink Line (Khae Rai – Meenburi), Red Line (Bangsue-Rangsit), Green Line (Mo Chit
– Saphan Mai), Orange Line (Taling Chan – Meenburi), Yellow Line (Ladprao – Samrong).