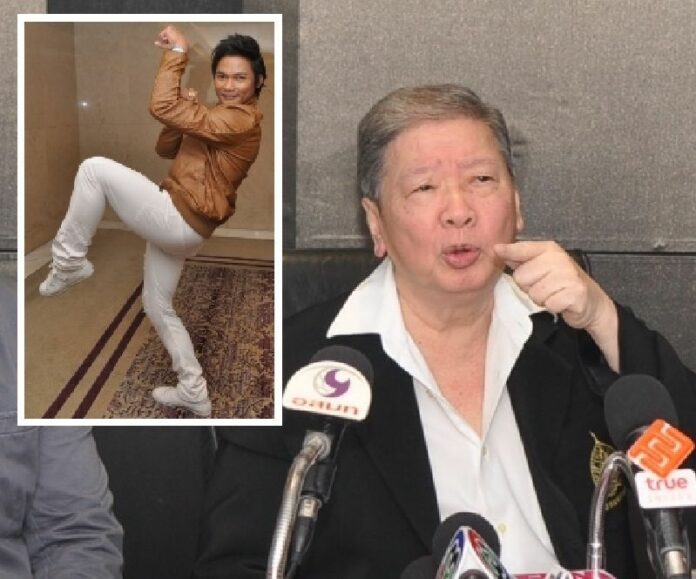 (4 September) The motion
pictures tycoon Somsak Techarattanaprasert threatened a lawsuit against the producers of that
upcoming movie ?Fast and Furious 7? if they featured the Thai action star Tony Jaa in the
film.
Mr. Somsak, the president of Sahamongkol Film International, said the actor, whose real
name is Panom Yeerum, is still under a contract with his company, therefore requiring his consent for any projects
Mr. Panom became famous after he starred in the action-comedy films Ong Bak
and Tom Yum Goong, which were produced by Sahamongkol. The actor also was reported that
he would also star in a sequel to the international hit Fast and Furious series.
Mr.
Somsak, known to the Thais as Siah Jiang, was speaking in a press conference alongside
Pratchya Pinkaew and Panna Rittikrai, directors of the movie ?Tom Yum Goong 2?, in which Mr. Panom
reprised his role.
According to the tycoon, Mr. Panom told him he would be featured in an
advertisement and did not inform him anything about a movie. A few days later, Mr. Somsak said, he
received a letter from Mr. Panom′s lawyer saying that the contract the actor has signed with
Sahamongkol is now terminated.
Mr. Somsak insisted that is not the case, as Tony Jaa has
recently signed a new 10-year contract with the company. He said he had submitted a notice to the
production company of Fast and Furious 7 that Sahamongkol would proceed with a lawsuit if the
upcoming film features Mr. Panom without consent.
If he [Mr. Panom] wants to star in a
foreign film, he must have our permission first Mr. Somsak said.
Asked if he has talked to
the actor, Mr. Somsak answered that he had hard time trying to contact Mr. Panom. I guess he is now
too famous to talk to us, the tycoon quipped.