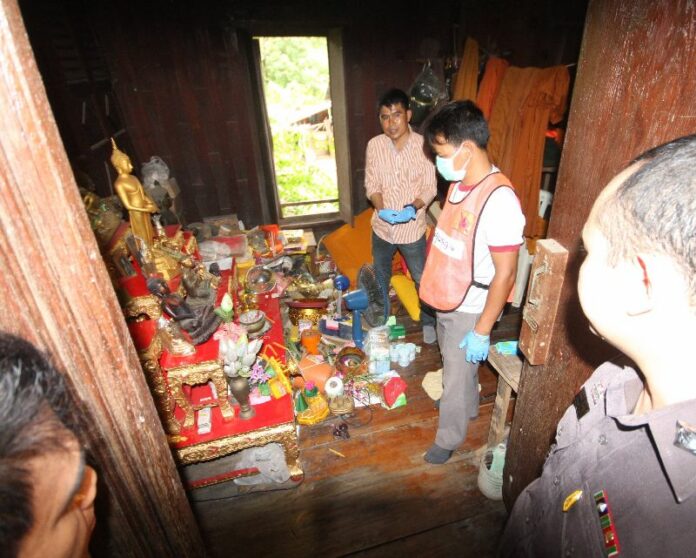 (11 September) An
assailant reportedly killed a monk at his temple residence in Ayutthaya Province in order to steal
his golden amulets.
Phra Chaliao Dharmwaro, 92, was found dead in Wat Tarn En Temple. He was
wearing an a necklace, but the amulet is missing from its locket. Police found bruising wounds on
his head and right shoulder.
His residence had been thoroughly ransacked, the police said. A
few Buddha figurines, the TV set, and an electric fan were broken, and a number of amulets made of
gold said to be in Phra Chaliao′s possession were missing.
Ms. Churee Nakornmuang, 53, the
monk′s daughter, said she brought food to the monk everyday, but could not locate him this morning
so she walked around the residence to look for him. She eventually found Phra Chaliao′s body near
the residence and alerted the authorities.
She believed that the assailant had broken into
Phra Chaliao′s room and fought with him, then threw the monk to his death via the window.
Mr. Somchai Kaewnil, a local village headman, said the robber might be someone trusted by
the monk and close to him. A fellow monk confirmed that Phra Chaliao usually left his door unlocked
during the daytime.