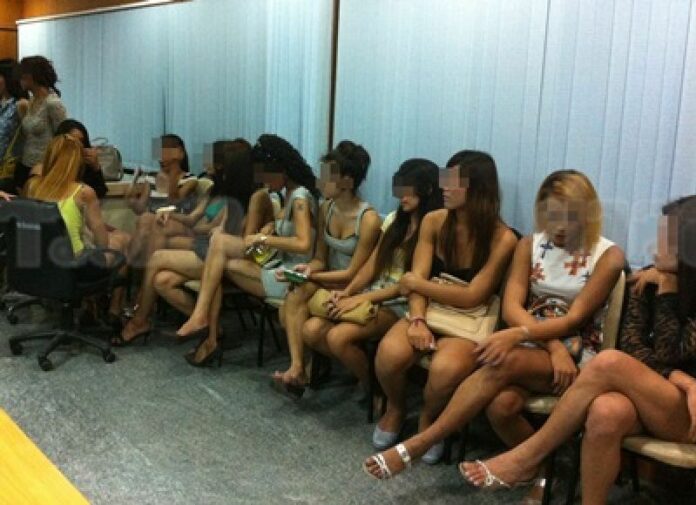 (12 September) Police
have launched a massive crackdown on female and transgender sex workers in Pattaya.
100
individuals were arrested late last night along the seaside road and Walking Street, the famous
landmarks of the city. 30 of them are women and the rest of them ladyboys, police said.
3
teenagers were also arrested on charge of potentially posing threats to tourists.
The
series of arrests followed a complaint from a Briton and an Italian who claimed that they had been
drugged and robbed by prostitutes earlier this week.
A senior police officer termed the
operation as a way to restore order and good tourism image to the city of Pattaya, and to prevent
further tourist-related crimes.
The sex workers were charged with prostitution and causing
annoyance to members of the public. They were later fined and released.