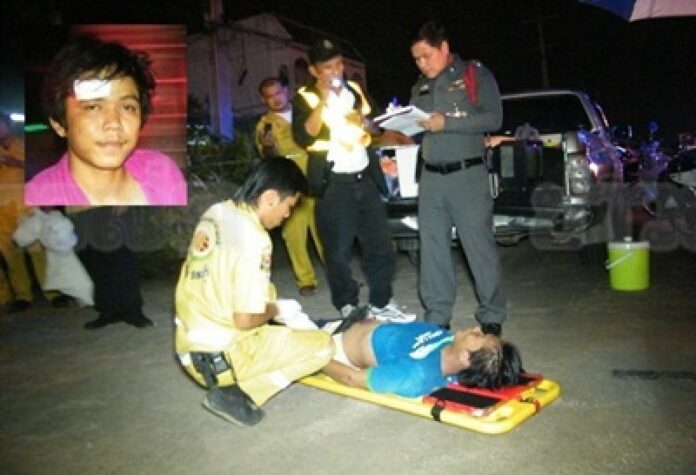 (17 September) A man was
beaten to death last night by his friend in Chonburi Province reportedly because he had borrowed his
friend′s cellphone and used it for too long.
Responding to emergency calls about a deadly
fistfight, rescue workers found the body of Mr. Visan Kamdee, 31, in front of a petrol station in
Mueang District. The police also arrested Mr. Kwanpai Wongkrachang in connection with the crime.
Mr. Kwanpai said he and Mr. Visan were on their way to work in Bangkok, when their car got
into an accident near the petrol station. As the men waited for the insurance agents to show up, Mr.
Kwanpai said, Mr. Visan borrowed his cellphone to talk with his girlfriend.
According to Mr.
Kwanpai, Mr. Visan was taking a long time on the cellphone, so he asked Mr. Visan to hand the
cellphone back. The suspect claimed Mr. Visan became incensed and threw the phone at his face,
breaking the mobile phone, and the pair immediately started fighting with their bare
fists.
Mr. Kwanpai said he had beaten his friend until he was unconscious, and quickly
realised that he was dead.