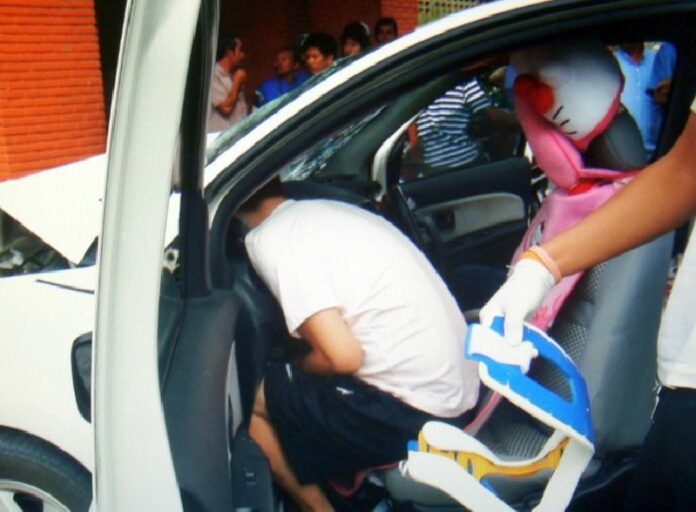 (29 October)
Betong police were alerted to investigate a road accident, which a Malaysian registered car
collided into a service van.
Inside the car, four people were found trapped inside and were later rescued. However, the
driver, Mr. Chalermphon Manoharn, 32, from the local area, later died at the
hospital.
Mr.
Chai Waihom, 36, a Malaysian national, Ms. Pikul Chandet, 29, and her three-year-old daughter were
slightly injured.
Inside the van, Mr. Sachiya Sama, 49, a Betong resident, was rescued and later transported
to the nearby hospital. His passenger was barely harmed from the accident.
Initial investigation reported that Mr.
Chalermphon had been drinking since the night before the accident. A witness also told the police
that they had seen Mr. Chalermphon's car was driven in a fast speed before diverted to the other
side of the road.
A big
clash then took place and both cars yielded severe damages.
Police said that the legal process will
proceed after the investigation is finished.
For comments, or corrections to this
article please contact:
[email protected]
You can also find Khaosod English on Twitter and Facebook
http://twitter.com/KhaosodEnglish
http://www.facebook.com/KhaosodEnglish