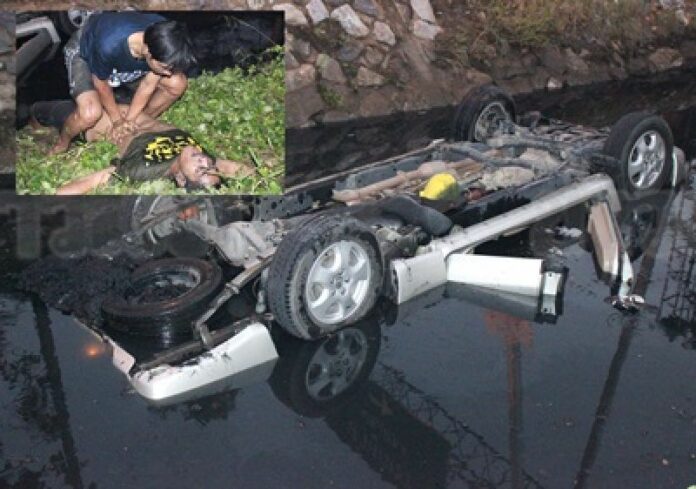 (30 October) A pick-up truck was found upside down in a sewage canal after the driver
allegedly skidded at sharp turn, leaving his friend in coma after choking on waste
water.
The
incident was reported to have taken place in Lamlukka district, Pathum Thani province. The driver
explained that as they were reaching the curve, he was confused with the street signs and had to
take a sharp turn.
The
truck then flipped over and went down to the sewage with the two victims trapped inside the vehicle.
The driver was mildly injured whereas the passenger found unconscious after drowning in the waste
water. He was later treated with CPR before transported to the
hospital.
Police then charged the driver for reckless driving and causing harm to
others.