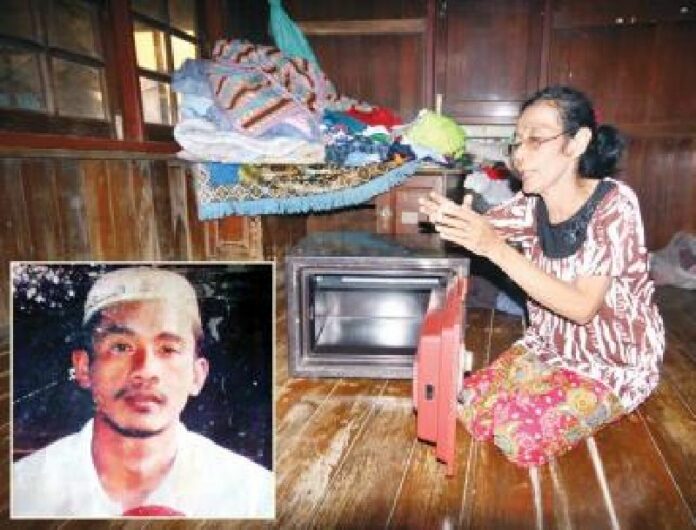 (1 November) A 67-year-old woman in Ayudhaya province announced plans to reward THB 20,000
to anyone who can bring to the arrest of her nephew, after he allegedly stole valuable items worth
more than THB 2 million from her safety box.
Ms. Maliyam Janpetch, 67, told the police that she had kept many items, such as
gold ornaments, diamond rings and some cash inside the safety box. However, she never managed to use
the pass code, as she feared she might have forgotten it. She then used the regular key and kept it
underneath her pillow on her bed.
Police believed that the thief is one of the family members, and had asked to retrieve the
fingerprints. But while at
the scene, Mr. Rachet Loykate, 36, Ms. Maliyam's nephew-in-law, suddenly ran off from the
scene.
His
suspicious reaction then led police to assume he is the accused, though
no charges were pressed against the man as
there is no clear evidence to prove his wrongdoing
.