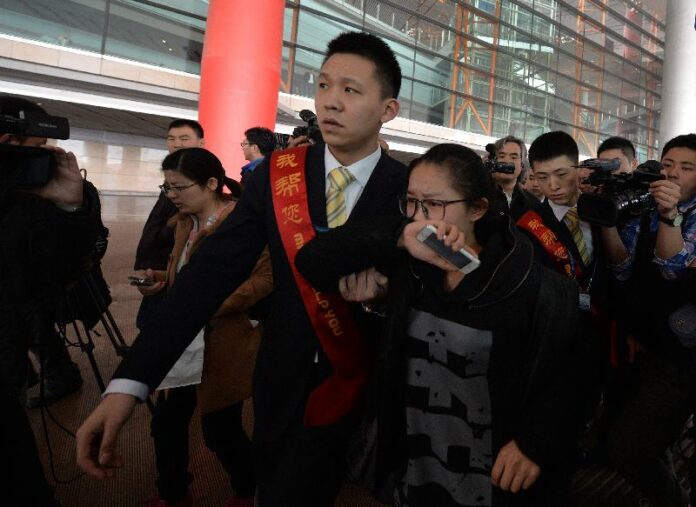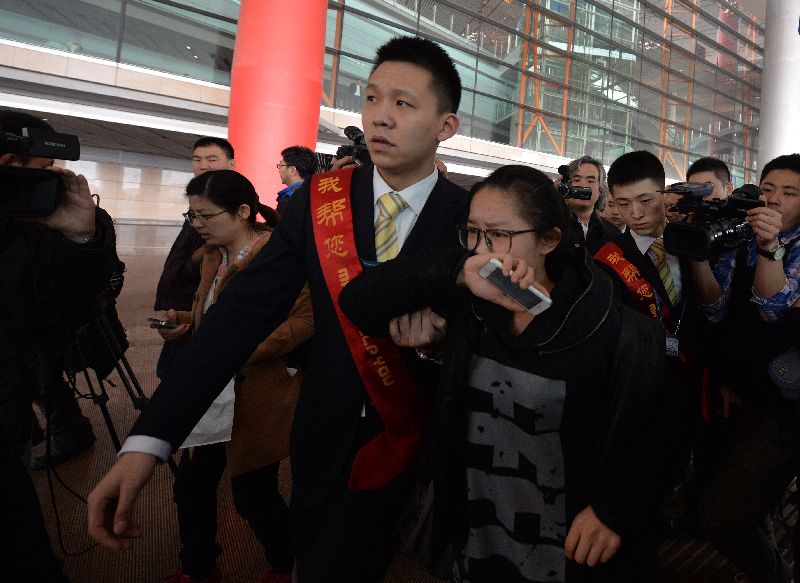 HANOI (8 March) Malaysia and Vietnam launched searches Saturday for a Malaysia Airlines jet that lost contact with traffic controllers, as fears mounted over the fate of the 239 people aboard.
Vietnamese authorities said contact with Flight MH370 was lost near the country's airspace, but its exact location remained a mystery 12 hours after it went missing.
The airline has said the plane, on an overnight flight from Kuala Lumpur to Beijing, relayed no distress signal or other indications of trouble.
"The plane lost contact near Ca Mau province airspace as it was preparing to transfer to Ho Chi Minh City air traffic control," a statement posted on the official Vietnamese government website said.
The plane's signal was never transferred to Ho Chi Minh air traffic control, it added.
Ca Mau province is in southernmost Vietnam.
The ministry launched a rescue effort to find the plane, working in coordination with Malaysian and Chinese officials, the statement added.
Malaysian authorities dispatched a plane, two helicopters and four vessels to search seas off its east coast in the South China Sea, said Faridah Shuib, a spokeswoman for the Malaysian Maritime Enforcement Agency.
The Philippines said it was sending three navy patrol boats and a surveillance plane to help efforts.
Contact from MH370 was lost at 2:40 am Malaysian time, about two hours after take-off from Kuala Lumpur International Airport, the carrier's CEO Ahmad Jauhari Yahya said.
"Ladies and gentlemen, we are deeply saddened this morning with the news on MH370," he told a press conference in Malaysia.
"Our focus now is to work with emergency responders and authorities, and mobilise full support," he added.
"And our thoughts and prayers are with all affected passengers and crew, and their family members."
The airline and Malaysian authorities were liaising with Vietnamese officials, he added.
The Boeing 777-200 was carrying 227 passengers and 12 crew members, Ahmad Jauhari said. However, the nationality breakdown he gave added up to 228 passengers.
They included 153 Chinese nationals plus one infant, 38 Malaysians, and 12 Indonesians.
Seven Australians also were aboard, three French nationals, four from the United States including one infant, plus passengers from several other countries.
Malaysia Airlines has a good safety record. Its worst-ever crash occurred in 1977, when 93 passengers and 7 crew perished in a hijacking and subsequent crash in southern Malaysia.
The pilot of MH370 is Capt. Zaharie Ahmad Shah, 53, who has flown for the airline since 1981, the carrier said.
Its first officer Fariq Abdul Hamid, 27, joined the airline in 2007.
The plane is more than 11 years old.
The flight path passes over the South China Sea and the Indochinese peninsula before entering southern Chinese airspace.
"This news has made us all very worried," Chinese Foreign Minister Wang Yi said in Beijing.
"We hope every one of the passengers is safe. We are doing all we can to get more details."
Chinese and Thai authorities have said the plane did not enter their airspace.
– AFP/CNA/nd