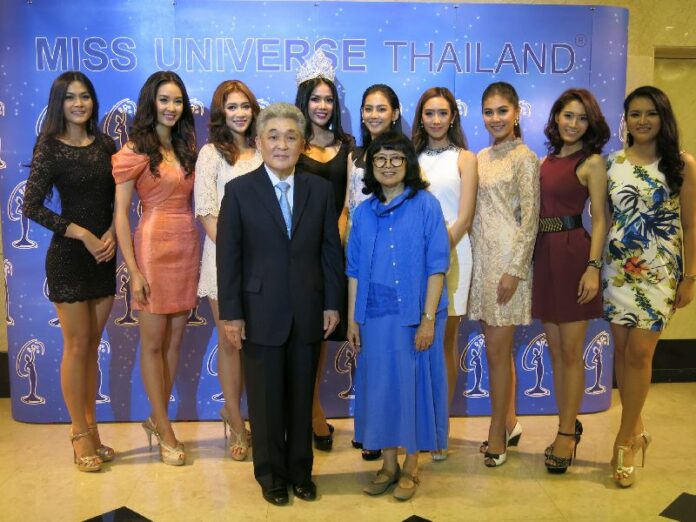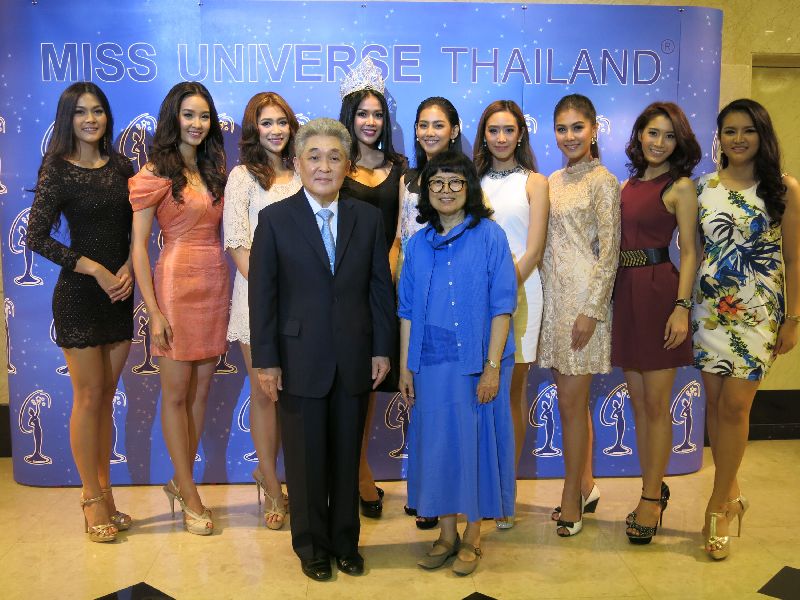 (9 March) Former executive of Channel 7 has announced that Miss Universe Thailand – one of the most prestigious pageant contests in Thailand – will soon be broadcast and promoted by the channel's rival station, Channel 3.
Channel 3 and Channel 7, both "free-of-charge TV" owned by the Thai state, have long been competing with each other for viewership and prominence in the media.
Until her departure from Channel 7 on 1 January 2012, Ms. Surang Prempri had been a prominent soap opera producer and the chief organiser of Miss Universe Thailand when it was still hosted by Channel 7. Her works were seen as primary force behind much of Channel 7's success, and Ms. Surang was regularly described as the commander-in-chief in the media war against Channel 3.
When Ms. Surang's departure from Channel 7 was announced, it was reported that the showdown between Channel 7 and Channel 3 over the highly lucrative Miss Universe contest would not take place, as the pageant would be hosted by Channel 5.
However, Ms. Surang said on Saturday that changes in Channel 5's airtime schedule due to recent auction for digital television may affect the pageant, so she was forced to take the contest to Channel 3 instead.
Ms. Surang added that Channel 3 also owns rights to host another beauty contest, "Miss Thailand World", although she insisted that each stage has its own individual goal and principles.
"The standard of Miss Universe Thailand remains as high as it has been," Ms. Surang said, "The candidates will sto;; appear in swimsuits and gown dresses", said Ms. Surang.
She went on, "I am not worried or feeling any pressure. Miss Universe Thailand has been held for over 10 years and we have never been compared to other stages."
Miss Universe Thailand is a local subsidiary of the global Miss Universe contest.
Two candidates from Thailand have won the Miss Universe crowns in the international stage: Ms. Apassara Hongsakul in 1965, and Ms. Phonthip Nakhirankanok in 1988.
In 2005, Bangkok also hosted the Miss Universe Competition, which was won by the candidate from Canada, Ms. Natalie Glebova.
According to Ms. Surang, women who would like to register for Miss Universe Thailand can do so at the Living Gallery in Siam Paragon shopping mall between the hours of 10.00-19.00 on 28-30 March.
Interested candidates can also register for the competition at BSC Cosmetology cosmetic booths in leading shopping malls, or download the application form at www.missuniversethailand.com
For comments, or corrections to this article please contact: [email protected]
You can also find Khaosod English on Twitter and Facebook
http://twitter.com/KhaosodEnglish
http://www.facebook.com/KhaosodEnglish