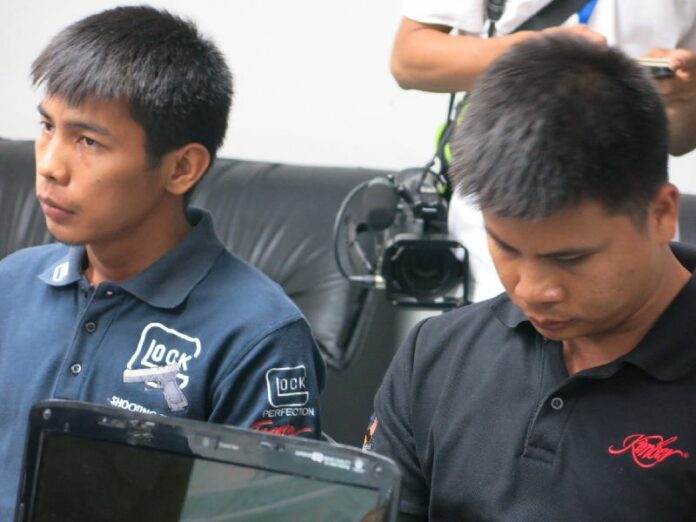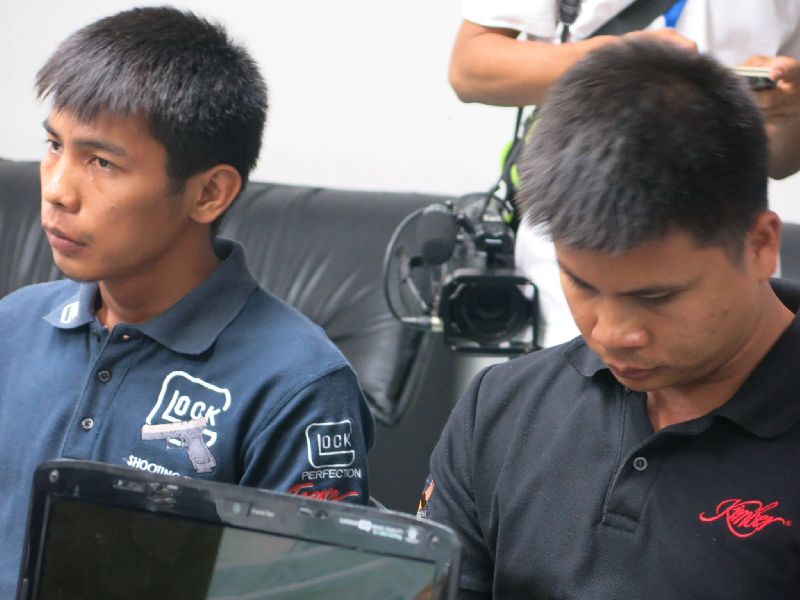 (10 March) Two soldiers have been arrested as they attempted to smuggle several firearms and nearly 2,000 rounds of ammunition into an anti-government protest rally site, police said.
Sergeant Pitsanu Fuengrung and Corporal Nattawut Choedsoongnoen were arrested as they attempted to drive their vehicle past a police checkpoint on Langsuan Road at around 23.00 last night. They were headed toward the anti-government campsite in Lumpini Park, police officers said.
Upon the inspection of their vehicle, police reportedly uncovered one 11 mm. handgun, one M16 rifle, one M4A1 rifle, and nearly 1,000 ammunition for the rifles.
Both soldiers are servicemen of the 2nd Infantry Battalion, 31st Infantry Regiment, which is based in Lopburi province, according to their Army ID cards.
The arrest came at the time when many pro-government activists accused the Thai military of providing tacit support to the anti-government protests led by the People's Committee for Absolute Democracy With the King As Head of State (PCAD).
A number of servicemen of the Royal Thai Navy have been previously arrested with firearms and ammunition near PCAD rally sites over the last few weeks. The Navy says the investigation is ongoing, and denies that its forces are supporting the PCAD in any way.
Maj.Gen. Warah Bunyasidh, a commander of the Royal Thai Army, admitted that Sgt. Pitsanu and Cpl. Nattawut are active members of the armed forces.
He promised a full cooperation with the police to prosecute the arrested soldiers. "I must admit that I'm troubled to know that some soldiers take up such jobs," Maj.Gen. Warah said, "We won't protect them. However, regulations required that officers from the Judge Advocate General's Corps must be present during the police interrogation".
Maj.Gen. Warah refused to speculate the motives of the soldiers, stating that he is waiting for the authorities to conclude their investigation, but he insisted that the weapons the suspects carried were not issued by the military.
"I believe they bought the weapons themselves and took up private assignments," Maj.Gen Warah explained.