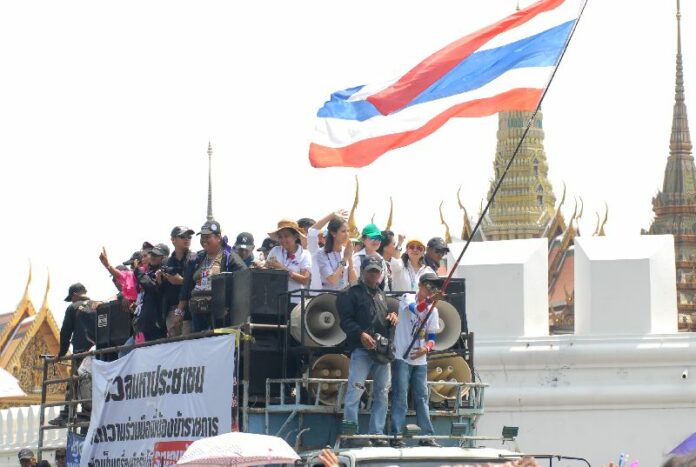 (10 March) Citing the nightly sporadic violence related to ant-government protests, a top governmental official refused to rescind the State of Emergency any time soon.
"It should not be revoked," said Mr. Surapong Tovichakchaikul, Deputy Prime Minister and adviser to the Centre for Maintaining Peace and Order (CMPO).
He said the situation is still "dangerous" as many violent incidents still occur in Bangkok almost on a nightly basis, such as reports of armed militants allied to anti-government protesters assaulting or shooting at civilians.
Mr. Surapong also expressed his concern over the arrest of two Army troopers who were caught at a police checkpoint near the anti-government protest rally site in Lumpini Park with several firearms and nearly 2,000 rounds of ammunition.
"It shouldn't have happened," Mr. Surapong fumed, "I'd like to ask the commanders of each military unit to keep their eyes on their own personnel. Please do not bring military-grade weaponry into the vicinity of the protests … because this can cause misunderstanding".
Although the State of Emergency is due to expire on 22 March, Mr. Surapong said the government can decide to extend it by convening a Cabinet meeting on 18 March.
Some members of the private sector have previously called for the State of Emergency to be repealed, as it is believed to have frightened foreign tourists and investors away from Thailand.