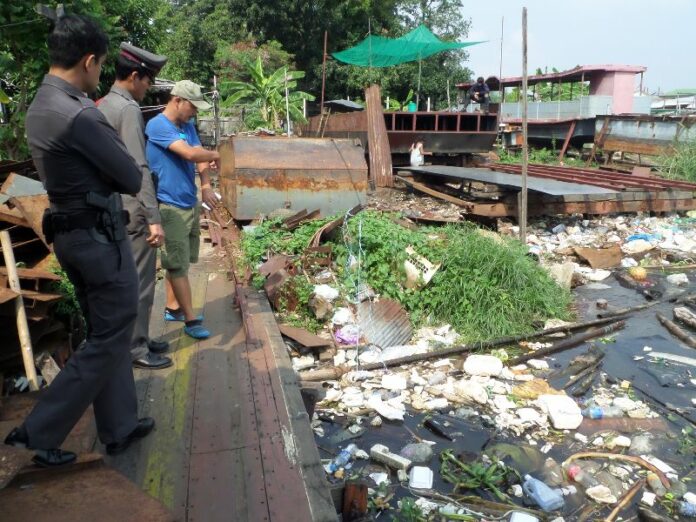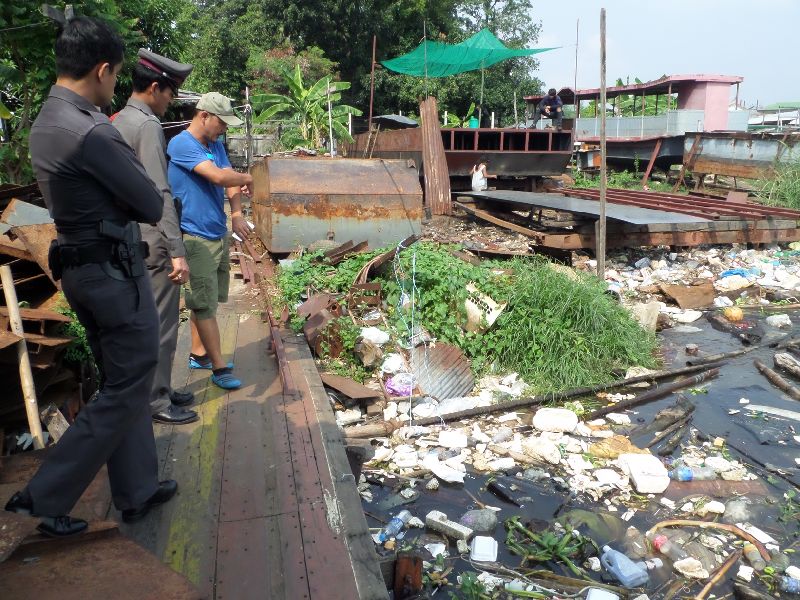 BANGKOK — Police have yet to identify an apparent murder victim whose body parts were found scattered in the Chao Phraya River during the weekend.
Investigators believe the victim was a male foreigner and some speculate he might have run afoul of transnational crime, although forensic police said they need more time to confirm the identity. 
"We still don't know who he is, but at this moment, we believe it's murder," said Col. Montri Theskhan, commander of Nonthaburi City Police Station, one of the jurisdictions in which the body parts were found.
An arm was the first to be discovered floating next to a boat pier Saturday in the northern Bangkok district of Bang Phlat. Since then, a leg, torso and head were discovered in the suburbs of Bangkok. 
Montri said he was confident the parts belonged to the same person.
"I believe so, but we have to wait for official confirmation from the forensic police," he said. "The body parts were already sent to their department for inspection."
The police colonel went on, "Physicians who checked the body say he's probably a foreigner." 
A police officer from Bowornmongkol Police Station was quoted in media reports as saying he believes the unidentified man might have been a victim of a transnational gang from China or Hong Kong. 
"The leg and arm that were found had signs of severe torture, including use of tape or rope to tie the body," Police Lt.Col. Suparp Petcharat was quoted as saying. "It might have been done to force the deceased to reveal a secret or something else, which is a behavior of Chinese or Hong Kong gangs, who are known for their cruelty." 
On Monday police from different jurisdictions met to discuss the case, after which commander of Metropolitan Police Bureau announced they still have no clue as to the victim's identity, suspects or a possible motive.
"We cannot yet confirm whether he's Thai or a foreigner," said Lt. Gen. Sanit Mahathavorn. 
"As for whether the perpetrators are Chinese gangsters, we cannot yet say," he told reporters. "We need more time to investigate this. We have some hypotheses, but we are not particularly suspicious of any group of perpetrators." 
Sanit added that police are not even sure where the murder took place – in or out of Bangkok – because the Chao Phraya's current is strong enough to have carried the remains kilometers away from where they were first dumped.
Teeranai Charuvastra can be reached at [email protected] and @Teeranai_C.