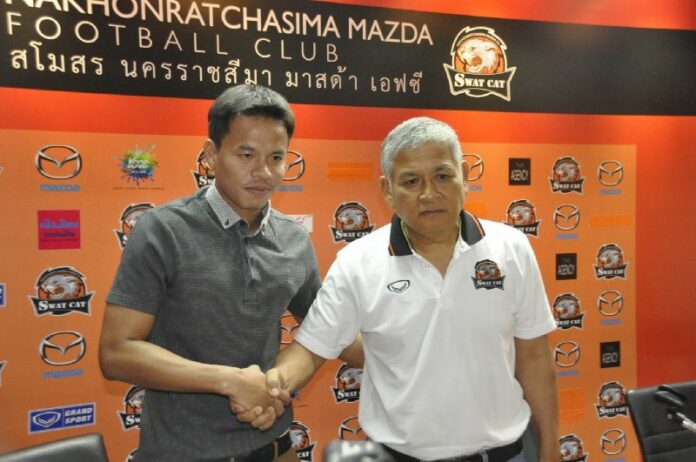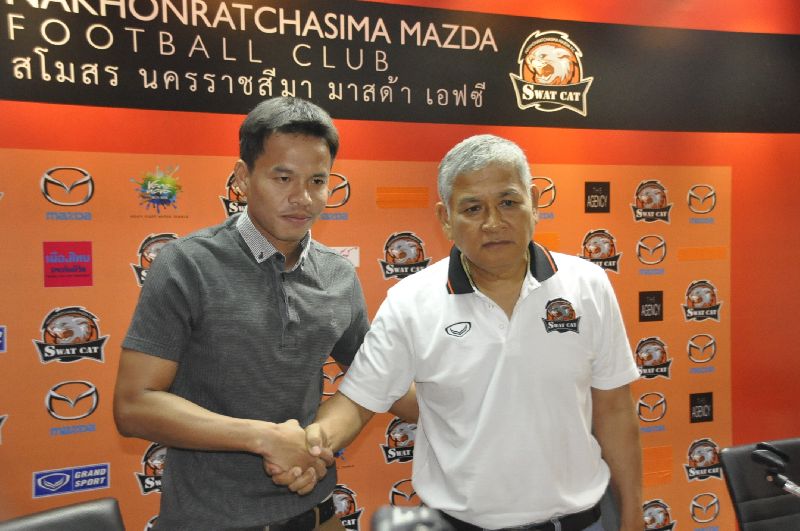 KORAT — A football player from a prominent Korat club denied sexually assaulting a 25-year-old university student in her room as alleged.
Promphong Kransumrong, a 30-year-old striker for Nakhon Ratchasima FC, said Monday the allegation against him was a "misunderstanding," on the same day his club announced that he would be suspended without pay until the case is concluded.
"It was a misunderstanding, and I didn't think that she would file charge against me," he said.
---
Korat Footballer Accused of Attempted Rape
---
At a Monday afternoon news conference, Promphong said that while he went to the woman's residence, he went there to see his girlfriend, who he thought was staying with her.
"We'd had a fight, and [at] this house, my girlfriend regularly stays there with her friend," Promphong told reporters, saying that he drank some prior to visiting the residence.
The footballer stands accused of breaking into the student's house, where she was staying alone, early Friday morning and attempting to rape her. His accuser said she managed to fight Promphong off, and later pressed sexual assault and intrusion charges against him.
Promphong denied sexually assaulting the student. In an effort to refute her claim that she fought him off, Promphong stripped off his shirt to show reporters he had no injuries.
Promphong said he would not seek to settle the case but would contest the allegation in court.
For now he is suspended without pay until the court reaches the verdict, Nakhon Ratchasima FC manager Witthaya Nisaiyoke said, who earlier vowed to fire him if he was found guilty.
Teeranai Charuvastra can be reached at [email protected] and @Teeranai_C.