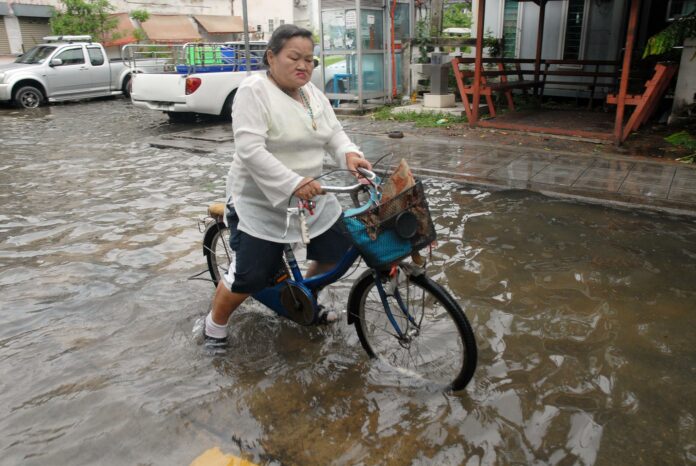 BANGKOK — Thunderstorms and showers will continue dousing much of the capital this weekend as nine provinces are on alert for floods, strong winds and landslides, emergency officials said Friday.
A warning has been issued for the five southwestern provinces of Phuket, Phang Nga, Krabi, Trang and Ranong by the Department of Disaster Prevention and Mitigation, along with the four eastern provinces of Chonburi, Rayong, Chanthaburi and Trat. Residents are warned to prepare for the worst as rain is expected to continue falling through Tuesday, according to state-run media.
The Meteorological Department echoed the warning Friday, saying Thailand faces more rain caused by a tropical depression weighing down the South China Sea.
It added that there will be more rain in most of the country on Friday and Saturday as a southwestern monsoon moves across the Andaman Sea.
Small boats are recommended to stay ashore from Friday to Wednesday as waves of up to two to three meters in height are expected in both the Andaman Sea and the upper part of the Gulf of Thailand.