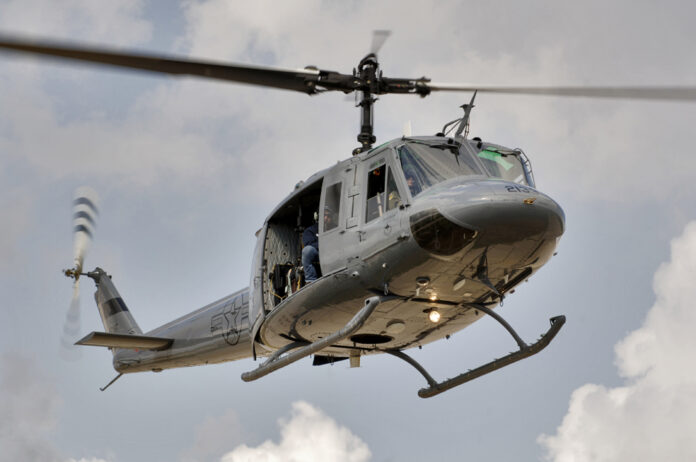 BANGKOK — Rescuers are searching for an air force helicopter a day after contact was lost during heavy rains.
Radar contact with the Bell UH-1 helicopter with three crewmen aboard was lost Saturday afternoon and an initial search was suspended due to the rains.
Air force spokesman Air Vice Marshal Pongsak Semachai said Sunday that the helicopter was on a mission to resupply a radar station in Chanthaburi province, 215 kilometers east of Bangkok.
It began its mission at a base in Lopburi, about 150 kilometers northeast of the capital.