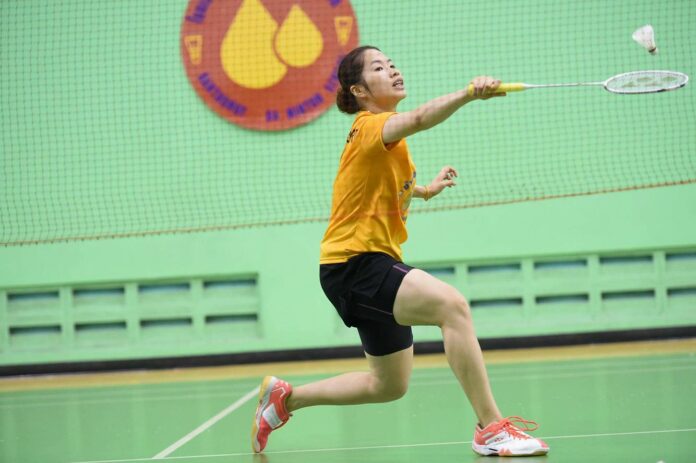 BANGKOK — Many hearts sank Wednesday when it became public that badminton sweetheart Ratchanok "May" Intanon might not participate in the upcoming Summer Olympic Games.
News that Ratchanok tested positive for a banned substance in April in China proved a disappointment for the prospects of one of the kingdom's star athletes.
Her team said came as the result of a medical treatment; Ratchanok's urine and blood samples have been sent to be tested again at a lab in Japan.
It's unknown when those results will be available, but the Games' opening ceremony will be held in three weeks.
Thana Chaiprasit, head of Thailand's Olympic delegation, said the substance was a steroid injected to treat a knee injury. At the moment, Ratchanok's name is still on the list of Thai athletes going to Rio De Janeiro.
Patama Leeswadtrakul, president of Thailand's Badminton Association, couldn't be reached for comment, nor could Rachanok's manager, Kanisara Ngoen-srisook of the Baan Thongyod Badminton School.
Apichai Teeraratsakun, the badminton association's deputy secretary, said a news conference about Ratchanok's situation would be held some time next week.
If the test results came back positive, Ratchanok is expected to be banned for two to four years from the sport she has come to dominate.
Weerachai Wipatwit, the Badminton Association's deputy secretary general, said the incident had nothing to do with Ratchanok being withdrawn as Thailand's flag bearer at the Aug. 5 opening ceremony at the Maracana Stadium in Rio De Janeiro.
Thailand is sending 52 athletes, including 21-year-old Ratchanok, to the Rio games.
Ratchanok rose to the World's No. 1 in the rankings for the first time in April for Women's Singles. She was the first Thai badminton player to do so.
A number of nations have been tainted by doping charges before the Games even start. All but one Russian athlete has been banned from participating due to that nation's massive doping scandal. On Wednesday, a Ukrainian weightlifter had her bronze medal taken away four years after the London Olympics.