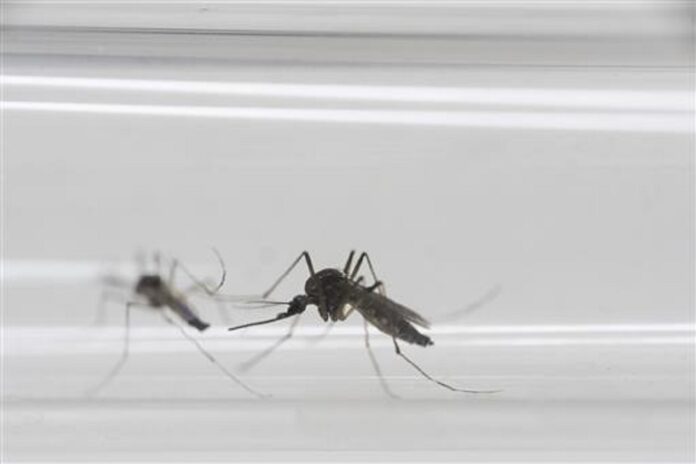 BANGKOK — An apparent surge in the number of reported Zika cases in Thailand is most likely due to better surveillance, reporting and awareness of the disease, health experts said.
Although nearly 100 people have become infected with the Zika virus in six months, Thai health officials told the public Tuesday not to worry after a European health agency put Thailand in the red zone of countries where the disease is a threat.
"This is partly because surveillance has been strengthened in Thailand, but also because clinicians are much more aware of the disease and so are testing more people," said Rick Brown of the World Health Organization's Thailand office.
On Friday, concerns were raised after Thailand's was moved into the red zone of a map by the European Centre for Disease Prevention and Control, or ECDC, for having "widespread transmission" of the disease.
Disease Control Department head Amnuay Gajina on Tuesday said the European map isn't accurate because his department never sent official data to the organization; therefore, it probably relied on media reports. He also said the standard used in the ECDC map was different from that of the WHO.
Brown of the WHO said Wednesday that the ECDC uses the same information as the U.N. health agency but has a different system of classification. By the WHO's measure, Thailand is a place where it was likely the disease was already in circulation.
"By implication, it's possible that if more testing had been done in previous years, more cases would have been found," Brown said via email.
Under the WHO model, Thailand is classified as Category 2, which is for countries with possible endemic transmission or evidence of local, mosquito-born Zika infections.
For 2016, that also included Indonesia, the Philippines and Vietnam.
On June 27, Amnuay announced a total 97 people had been infected with Zika virus in 10 provinces during the first half of the year.
Amnuay said he believes that by WHO standards, transmission of the disease in Thailand is "sporadic."
Amnuay said incidents of infection have only been found in six of the 16 provinces where it was found earlier.
According to the Ministry of Public Health, Zika infections are currently limited to Chiang Mai, Chanthaburi, Phetchabun and Bueng Kan provinces.
Earlier this year, the ministry declared Zika an infectious disease to be closely monitored in accordance to the 2015 Communicable Disease Act.
However authorities said the virus, which belongs to the same family as dengue, was first found in Thailand in 2012 and was believed to infect about five people per year without ever reaching epidemic level.
Related stories:
Two Provinces Still Under Zika Virus Watch: Govt
Second Zika Case of 2016 Found, Treated
WHO Declares Global Emergency Over Zika Virus
Zika Virus in Thailand but Not Epidemic, Health Officials Assure