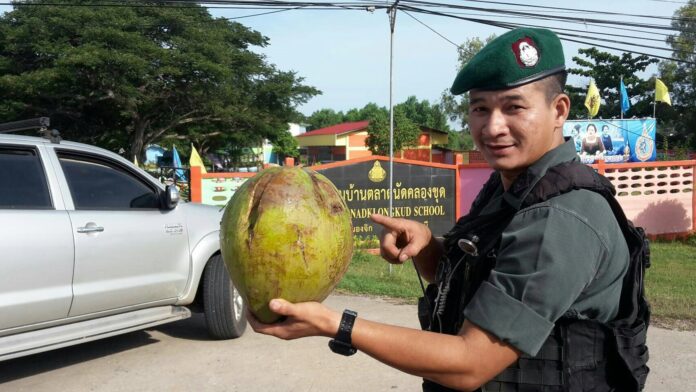 PATTANI — A bomb team sent to dispatch a suspicious bag left in front of a school in Pattani on Tuesday morning found a bag of sand with a coconut inside.
At 7:30am the director of Bantaladnadklongkul School alerted Special Unit Pattani officers to the presence of a suspicious black bag left in front of the school, which officials proceeded to poke with a long stick, finding inside sand and a half-kilogram coconut.
Though officers said the false alarm was likely the work of a prankster, security forces in the Deep South have been on alert for bombs in different forms, including ones placed within coconuts.
On Sept. 6, a 4-year-old kindergarten student and her father were killed when a rigged motorcycle exploded in front of her school in Narathiwat province.