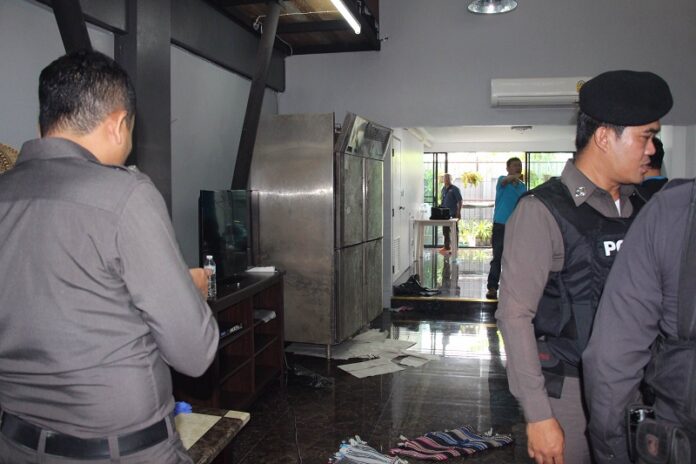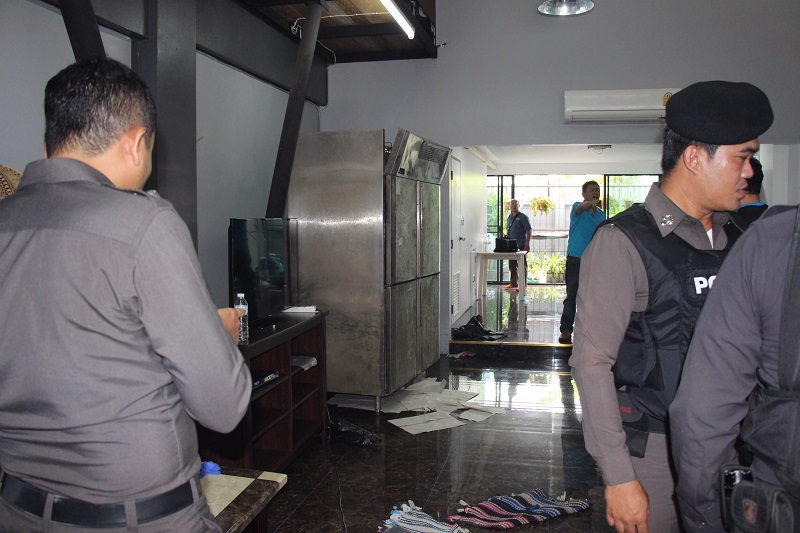 BANGKOK — Two of three foreigners arrested Friday for concealing a corpse and forging passports were identified by police Tuesday as U.S. nationals.
The U.S. embassy confirmed two suspects who held American passports, 33-year-old Aaron Gabel and 66-year-old James Eger, were both U.S. citizens, according to Maj. Gen. Suwat Chaengyotsuk.
"It was reported Gabel's relatives tried to seek bail," he said. "The decision is up to the court, but police will oppose it anyway."
The pair were among three suspects arrested Friday when officers stormed a building in Soi Sukhumvit 56 in a raid on a suspected passport forgery ring run by foreign nationals.
During the confrontation, the third suspect, whose name is William Peter Johnson in his American passport and Peter Andrew Colter in his British passport, shot a tourist police officer. He had a total of seven passports and police said they still cannot confirm his identity.
The raid also led to the discovery of a man's frozen and dismembered body in a cold storage box inside the same building.
Read : Police Can't ID Suspected Farang Forgers Or Their Dead Body
According to forensic examination, the body was that of a middle-aged Caucasian man. Udomsak Hoonwichit of King Chulalongkorn Memorial Hospital told INN news on Monday that an electric saw was likely used to cut the body into pieces.
Johnson/Colter, who is being treated at Police General Hospital after trying to harm himself during interrogation, told officers he had nothing to do with the body. He said the storage belonged to a friend who used to live on Soi Ekkamai 12.
Police went to search that address and a neighbor told them it was Johnson/Colter who had lived there until he cleared out with the large freezer.
Surin Leuaye, who lived next door, said the suspected cop-shooter lived there over seven years. For the past five years, he often had foreign visitors to his residence.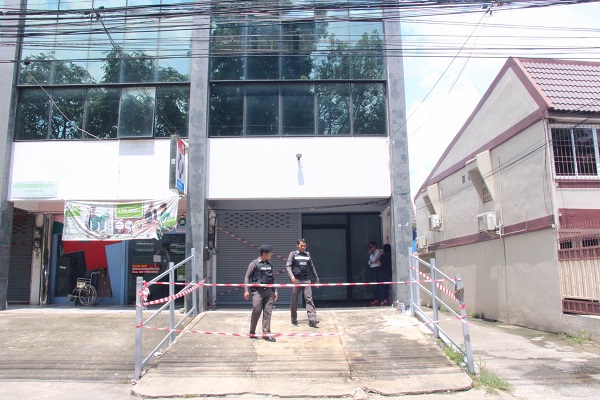 The 65-year-old neighbor said about five months ago his family heard a man screaming from Johnson/Colter's place at about 10pm. But the voice went silent just as his son was going to check. He said Johnson/Colter moved out of the house a month later and took the giant refrigerator with him.
Related stories:
Police Can't ID Suspected Farang Forgers Or Their Dead Body
Foreigners Arrested After Raid on Forgery Ring Leads to Body in Fridge