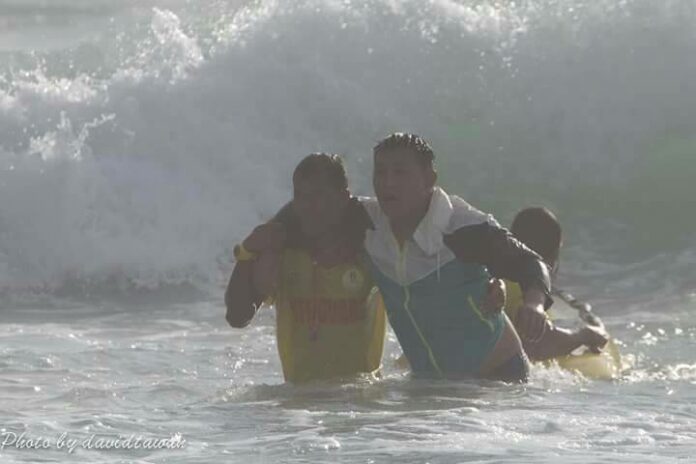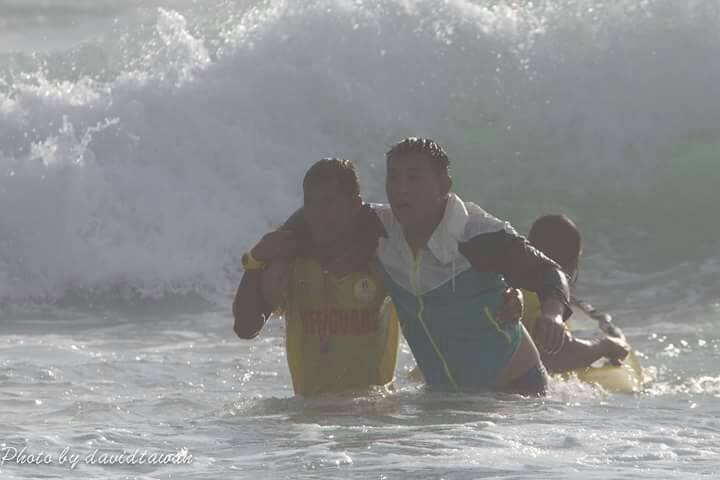 PHUKET — As a Phuket lifeguard of 16 years, Utane Singsom estimates that he and his team pull about 10 people out of the water on days no one should be swimming.
On Sunday, as he has done many times, Utane leapt into the rough seas to rescue yet another tourist who ignored the red flags and was dragged out into the Andaman Sea.
"Usually, farangs heed the signs, but Russian and Chinese tourists can be quite stubborn," said Utane, 41.
The head of the lifeguard detail for Kata-Karon Beach described a Chinese man he and his team rescued from the waves Sunday at Kata Beach.
"There was a monsoon that day, so we put up red flags and signs in seven languages, including Chinese, to tell people not to swim," the head lifeguard said.
Still, the Chinese national was swept out by the waves, churning under the monsoon conditions. For Utane and his team's trouble, the man they brought to safety quickly grabbed his clothes and scampered off without a word of thanks.
"Sometimes people don't thank us, or even berate us, because they're afraid they're going to get punished for doing something wrong," he said.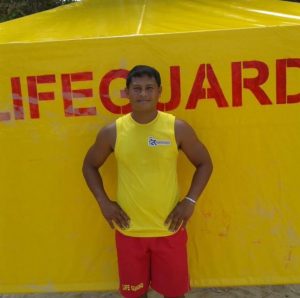 The lifeguard captain said that on Kata Beach alone, his team have rescued up to 10 people per day since the rainy season started about four months ago. On some days, the waves can be really strong, and there are potentially fatal jellyfish in the water, so visitors really should heed the "no swimming" signs and warning flags.
He encourages swimmers to look for the yellow-and-red flags which mean an area is safe to swim in.