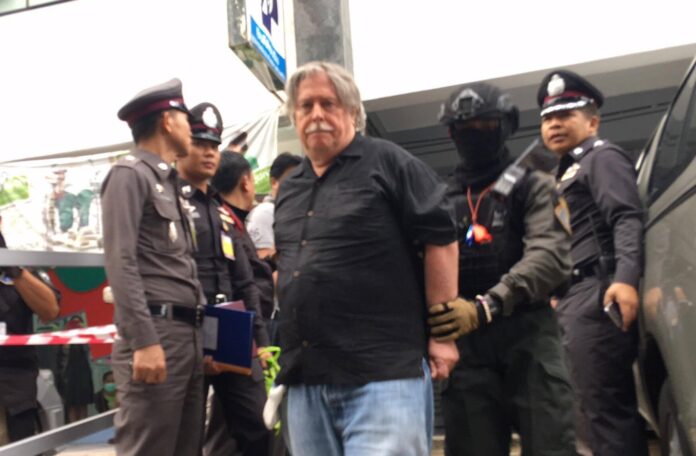 BANGKOK — A police officer was shot in a raid on an alleged forgery den in southwest Bangkok on Friday afternoon which turned up five foreign suspects, firearms, drugs and a dead man in a refrigerator.
Officers were left with a mystery on their hands when the relatively routine raid on a building in the Phra Khanong area turned up the dead body. In the course of arresting five suspects said to be a Briton, two Americans and two Burmese, a police officer was shot.
Forensic examiners were working to identity the body discovered in a large fridge on the ground floor of the commercial property.
Maj. Gen. Somprasong Yenthuam of the Metropolitan Police Bureau said police received reports that passports were being forged there, leading to Friday's raid.
One of the suspects shot a Tourist Police officer in the chest during the operation, Somprasong said. The officer, Sgt. Maj. Kanjanapong Chedet, was in stable condition.
Police found three handguns and crystal meth inside the building, Somprasong said.
Update: Since publication, police have said the body was that of a man and not a woman.