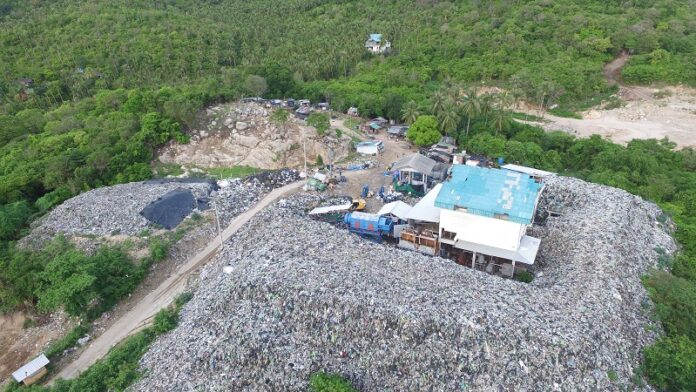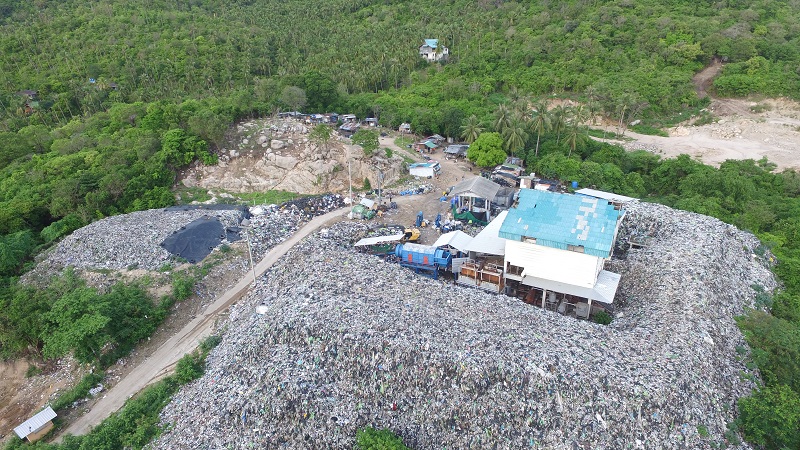 KOH TAO — The island once known for its picturesque diving spots and laid-back beach scene is at the risk of being overwhelmed by the ever-increasing pile of garbage.
The alarm was sounded Monday by Koh Tao's kamnan Kobchai Saowalak as he led Surat Thani governor to visit the site of the rubbish mountain at the island's disused trash incinerator plant. He called upon the mainland authorities to take action before the garbage caused irreversible damage to Koh Tao's environment.
"On average, there are between 20 and 30 tons of trash here," Kobchai said by telephone. "For the size of Koh Tao, that's a lot."
The 21 sq km island welcomes an estimate of 3 million visitors per year, most of them foreign tourists. The island used to see an average of three to five tonnes of trash per day, but now it's five times that number, Kobchai said.
The problem is due to the trash incinerating plant that broke down some time ago, and local authorities could not fix it, the kamnan said. A private contractor hired to repair the plant ended up ditching the work recently, he added.
The trash that has been accumulating, like a grotesque Mount Olympus amid the green jungle, now weighs about 50,000 tons, a number that continues to rise, according to Kobchai.
After Monday's meeting with Governor Uaychai Innark, the mainland government agreed to fund a project to build a 3-rai landfill in which rubbish will be compacted and dumped. The work is expected to finish in six months time, Kobchai said.