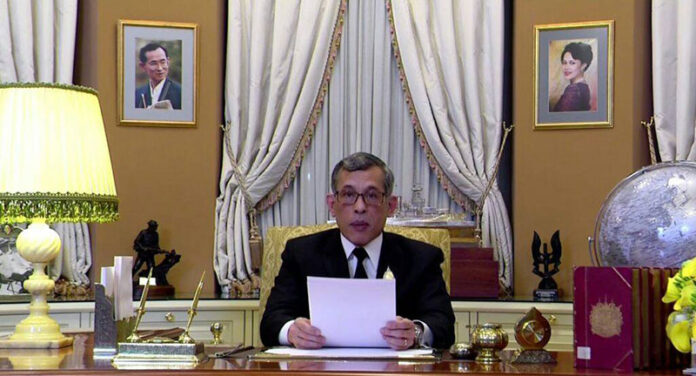 BANGKOK — His Majesty King Vajiralongkorn wished all Thais happiness and good health for the first time as monarch in a televised address on New Year's Eve.
Speaking at 8pm, the King said he wished his subjects well and thanked them for supporting him in all his endeavors. He also mentioned the death of his father saying it was a great loss to the people.
His Majesty said he was touched and impressed by the outpouring of loyalty exhibited by the people toward his father after his Oct. 13 death. His Majesty vowed to fulfill the wishes of the late King in working toward bringing progress to the kingdom and called for unity.
A postcard was also issued by the King which contains photos of his late father King Bhumibol, Her Majesty Queen Sirikit and all of his three royal siblings.