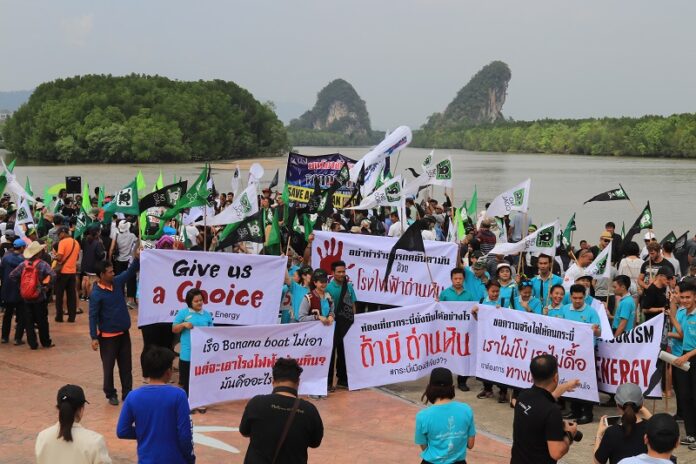 KRABI — A document alleged to show Prime Minister Prayuth Chan-ocha urging officials to drum up support for a coal plant circulated Tuesday night, hours after he threatened opponents with arrest if they came out to protest.
Activist group Save Andaman from Coal, which has campaigned against construction of the power plant, posted on Tuesday a local order to carry out the prime minister's wish to gather "20 people from each village" to support the project. Earlier in the day, Prayuth had threatened activists opposed to the project with prosecution if they came to Bangkok to protest as planned.
The group had planned a Friday protest at the Government House to coincide with a government ruling on whether to continue construction of the coal-fired plant, a project suspended since November.
The Krabi plant and another in Songkhla province were announced in 2015 to boost the "energy security" in the face of growing consumption. Opponents say it will irreversibly harm the environment. Protesters staged a two-week hunger strike in 2015 in front of the Government House.
Prayuth on Tuesday said the government would decide whether to continue the project, but made clear that something would need to be done.
"What will we do when there is not enough supply for electricity in the south, if it cannot be built?" he said.
Responding to the activists' call to protest, he said Tuesday that doing so would violate a junta order and therefore be illegal.
"I urge them not to enter Bangkok," he said. "Otherwise it will be illegal, and they will be prosecuted. As everyone knows, we prohibit this kind of movement."
A few days earlier, on Thursday, a large group had gathered at Krabi's Nuea Khlong District Office to submit a letter to the prime minister calling for construction of the plant to help meet energy demands and develop the local economy.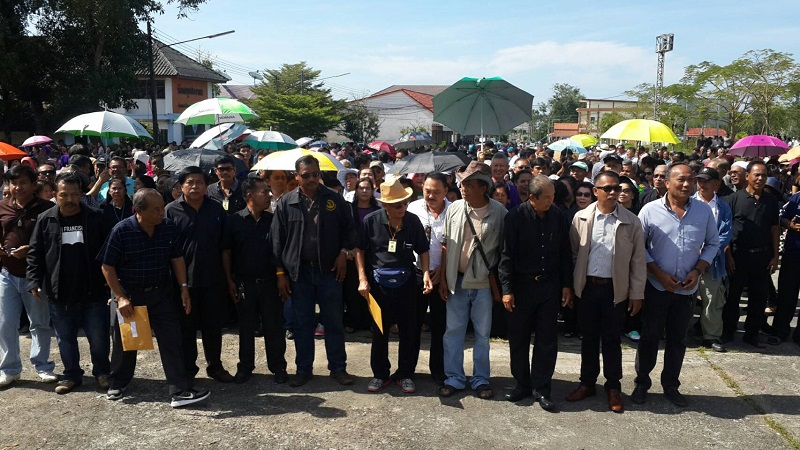 Activists fired back later Tuesday, after Prayuth's warning, by posting a document signed by the acting chief of neighboring Khlong Thom district. In it, the chief wrote that he was carrying out an order from the prime minister to find supporters for the project.
"To efficiently respond to the prime minister's order, the district chief then asks you to lead 20 people from each village to support the power plant construction in Krabi province," it said, calling on supporters to gather Feb. 16 at Krabi City Hall.
Calls to the district chief went unanswered Wednesday.
Deputy Prime Minister Prawit Wongsuwan on Wednesday dismissed the document as a fabrication and said it was impossible for the government to force people to support the project.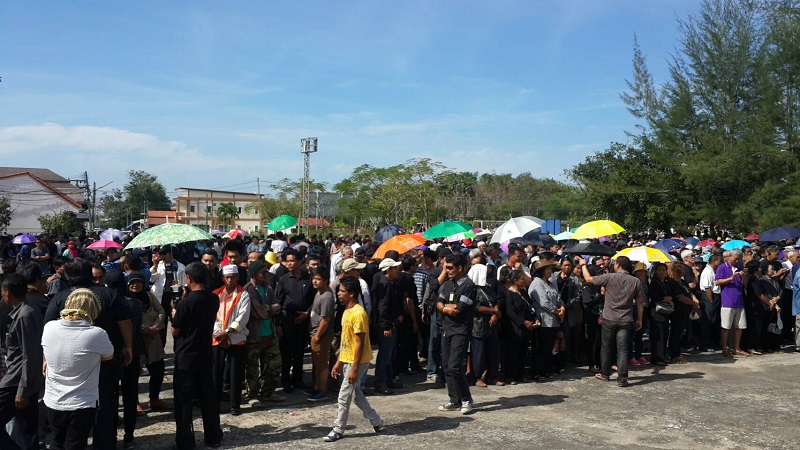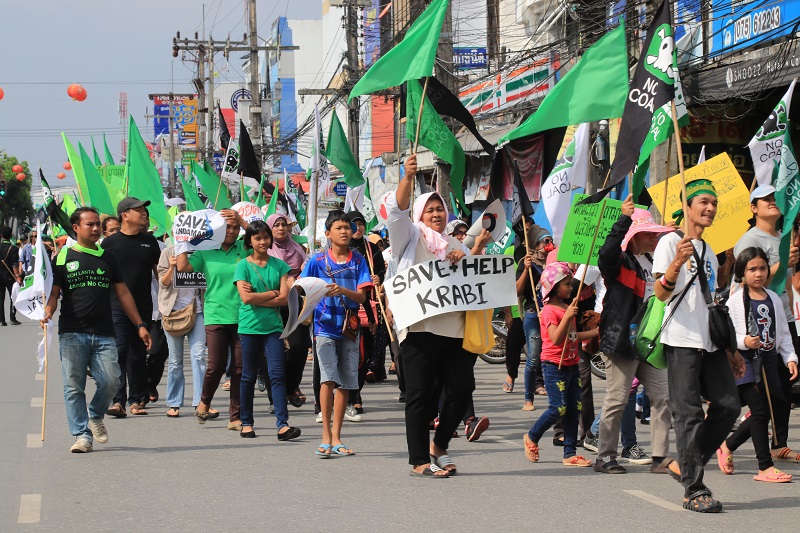 Related stories:
Amnesty Calls on Thailand to Reopen Investigation into Activist's Murder