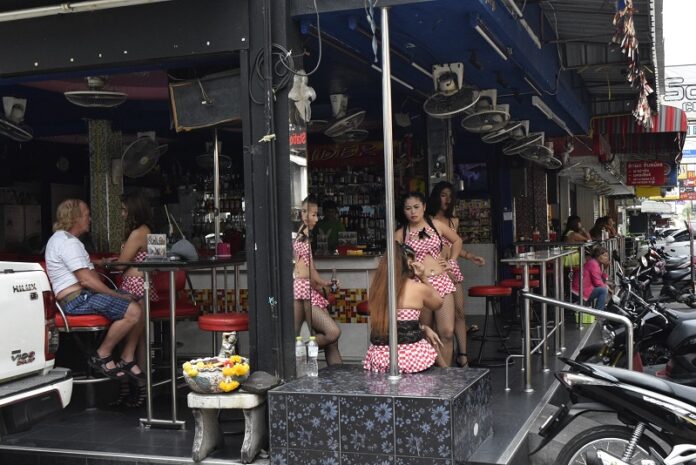 BANGKOK — Looking to dispute their city's reputation as the world's sex capital, Pattaya police went out Wednesday night and found a room full of prostitutes.
Despite the discovery of illegal sex workers on the second floor of a club, Pattaya's police commander on Thursday dismissed a report in a British tabloid that approximately one in every five of its permanent residents is a commercial sex worker.
"We don't have information about such a high number of prostitutes," police Col. Apichai Krobphet said Thursday, referring to the prostitute population of 27,000 cited by the Mirror. "I don't know where did they got that from."
The Mirror story, published online Feb. 16, described the coastal enclave as a "modern-day Sodom and Gomorrah" but did not cite any sources for the figure. The report was picked up by many domestic news outlets and even scored a mention from Prime Minister Prayuth Chan-ocha.
Speaking to reporters Tuesday after his weekly cabinet meeting, Prayuth challenged them on why they believed what foreign media wrote. Still, Prayuth also said he ordered raids on the city's plentiful brothels.
To show their efforts, police Wednesday raided a bar called Club 4, where an illegal, second-floor operation was selling sex to foreign tourists. Owner Chayanuch Laokliew, 36, was charged with pandering.
A fine of 2,000 baht was divided equally between the sex worker and the bar, with each paying half, the city's deputy district chief said.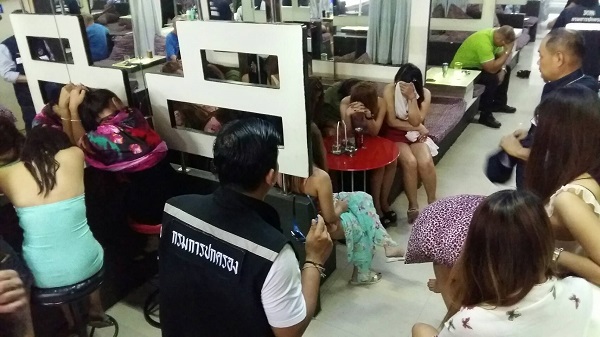 Speaking to local reporters Wednesday, Pattaya's police chief said he suspected the news was fed to the tabloid by disgruntled British business groups in the area. He provided no evidence to back the claim.
Contacted Thursday to clarify his claim, Apichart backtracked.
"They might have gotten the wrong information. It must come from a misunderstanding," he said before claiming he had to go to a meeting and hanging up the phone.
Pattaya is a famous destination for sex tourists, but outside of its red light districts, the area enjoys a dual identity as a vacation spot for Thai families. Over the years, several campaigns have been launched to refashion the city's reputation as a family-friendly locale.
Thailand has approximately 123,530 commercial sex workers, according to a 2014 UNAIDS report. Tourism Minister Kobkarn Wattanavrangkul last year vowed to bring an end to the sex industry, as she believed that was not what attracts tourists to the country.
In 2016, Pattaya broke its own record, arresting 15 suspected pimps and 2,185 suspected prostitutes, according to provincial police commander Somprasong Yenthuam.