PATHUM THANI — A monk-spokesman for Wat Dhammakaya on Thursday expressed shock at the sight of soldiers attempting to seize a hospital being built just north of the temple complex.
In an apparent escalation of the ongoing siege of the controversial temple in a bid to capture its fugitive spiritual leader, soldiers were for the first time deployed directly in the search, a shift from their supporting role of the past week.
"We were surprised and stunned when they broke into the gate at dawn," Dantamano Bhikkhu wrote in English in reply to messages. "Surprised and frightened."
Read: Another Deadline Collapses, DSI Reopens Negotiations With Dhammakaya
At about 7am a group of soldiers moved on the Boonraksa building north of the temple complex's northern boundary wall. The building, still under construction, will serve as a hospital for Dhammakaya monks when it is finished.
Soldiers were also seen installing barbed wire to block entry to the building, which is close to one of the temple gates. A large crowd of monks and worshipers soon marched to confront the soldiers and demand that they leave the area.
Several hours later, the soldiers withdrew. The monks followed and blocked the gate to the area around the building with large cement pipes.
Dantamano said he was particularly surprised because the Department of Special Investigation, or DSI, had said soldiers wouldn't be involved in the search effort.
"Very unexpected to see soldier moving in. DSI promised that soldier would only control the outer blockade," he wrote.
Police spokesman Krissana Pattanacharoen said the soldiers were acting under DSI orders, which are to search any area former abbot Dhammachayo may be hiding.
"As the DSI said at their news conferences, whatever location looks suspicious must be cleared, so that we can answer questions from society," Col. Krissana said.
He said police and soldiers operate alongside one another to fulfill orders from the DSI, which is leading the effort to prosecute 72-year-old Dhammachayo.
Since the ruling junta on Thursday declared the temple a restricted area, a combined force of DSI, soldiers and police have surrounded it to search and locate Dhammachayo, who has not been seen in public since he was charged in June.
Crowds of monks and worshipers were still blocking entrances to the temple by Thursday afternoon, defying orders to leave.
Dantamano, the monk-spokesman, said there are more than 30,000 people inside the temple.
"But supplies are reducing," he said. "We are worried for the devotees. But they still remain firm on not allowing police and soldier in due to lack of trust."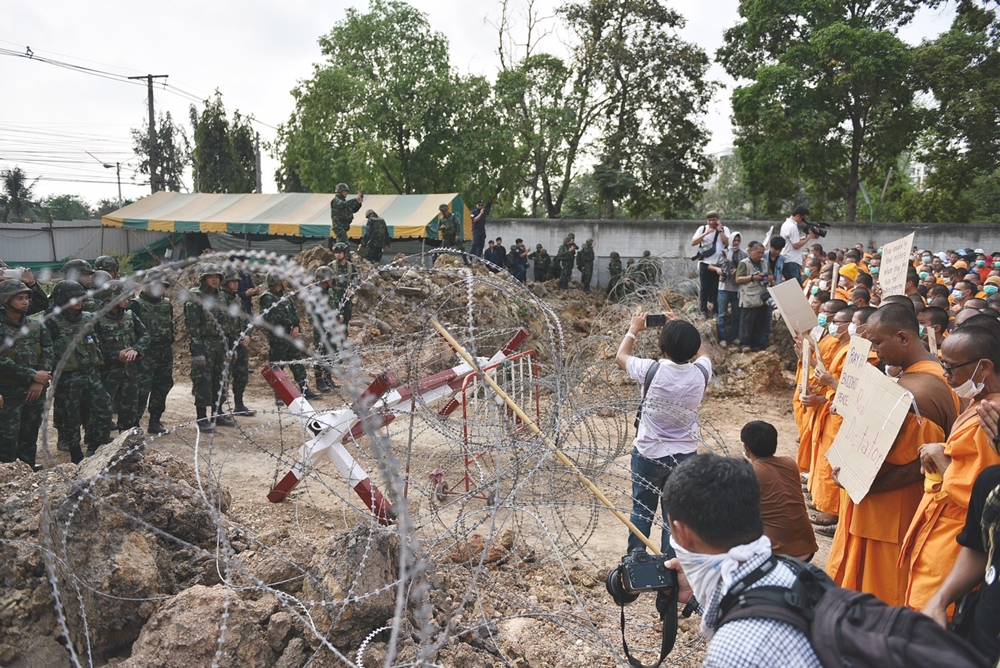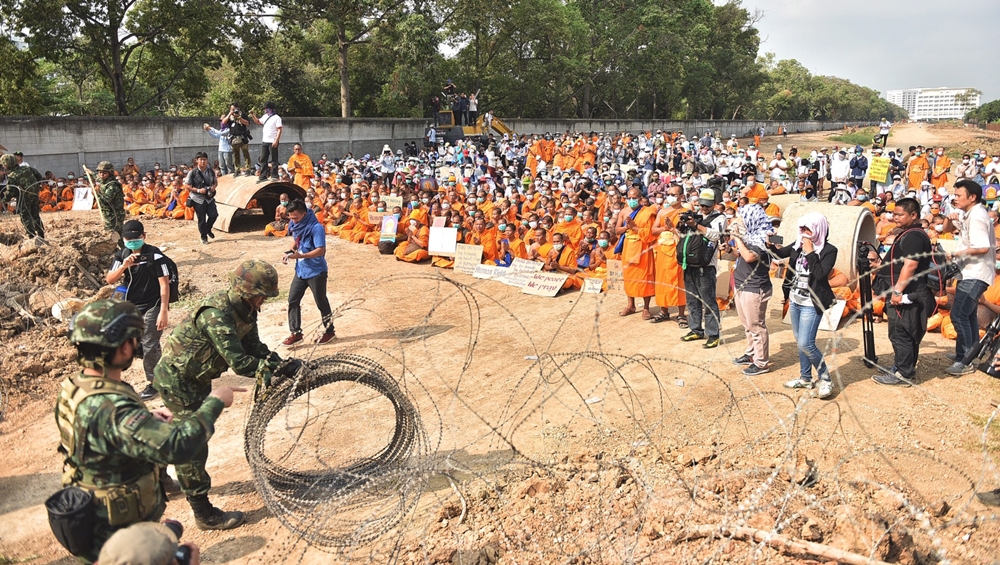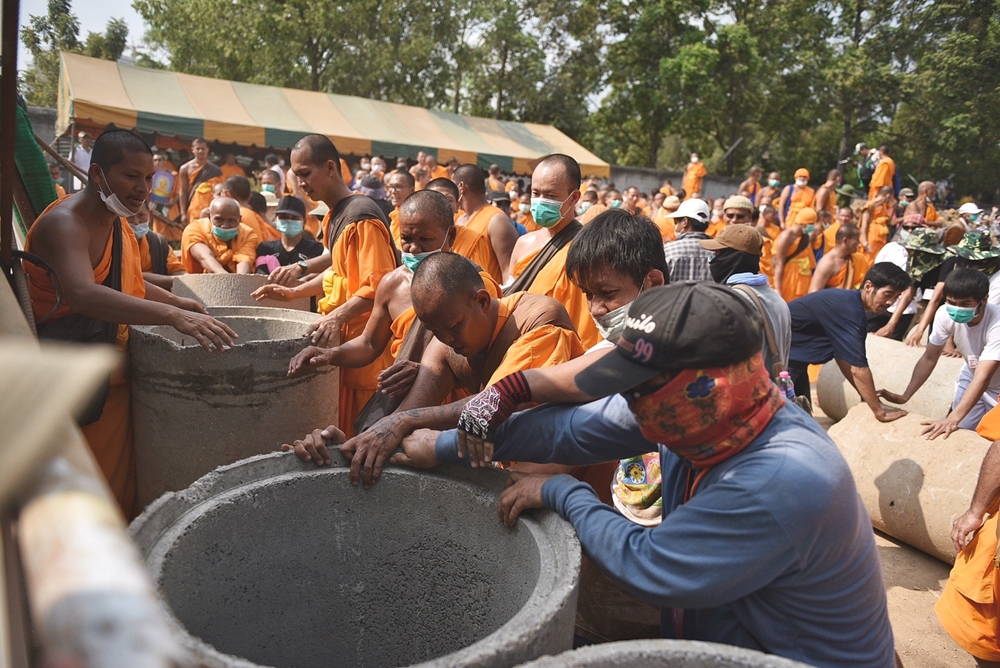 Related stories:
Inside Wat Dhammakaya, Defenders Say Morale and Mistrust Run High