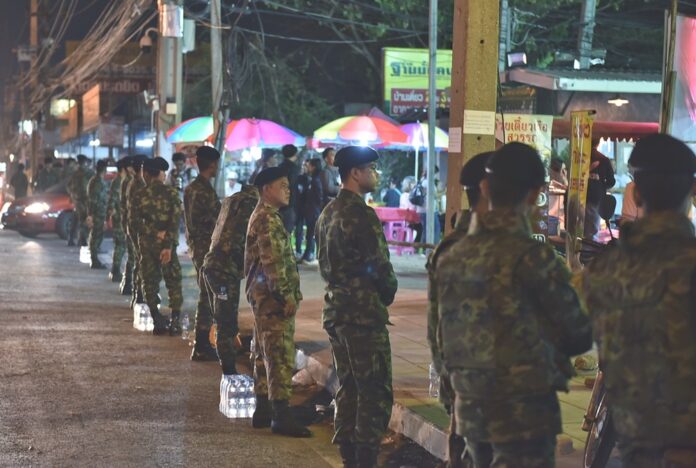 PATHUM THANI — The Department of Special Investigation, or DSI, on Wednesday opened a new round of negotiations with Dhammakaya for permission to search its headquarters for its fugitive spiritual leader.
The DSI had earlier instructed monks and temple followers who have been blocking entrances to Wat Dhammakaya to clear the way by 10am, an order ignored by the faithful.
"If the negotiation is successful, we will enter the area," DSI spokesman Woranan Srilam said. "If it fails, we already have a plan of operation for such event. But I would like to keep it confidential for now."
Read: Dhammakaya Supporters Defy Order to Leave; DSI to Withdraw Forces
Woranan said the DSI is also asking temple representatives to stop mobilizing supporters. Since Monday afternoon, a crowd of Dhammakaya acolytes has been gathering close to the area where officers are stationed outside.
Asked whether the DSI still believes former abbot Dhammachayo is still inside the temple, he said the intelligence units are trying to "verify that information."